Berkeley: McDonald's Restaurant
Berkeley, McDonald's, San Pablo Avenue at Harrison. Map.
At the rebuilt McDonald's fast-food outlet at San Pablo and Harrison Street, just north of Codornices Creek, the drive-through lane loops around a grassy area that traps and purifies polluted runoff.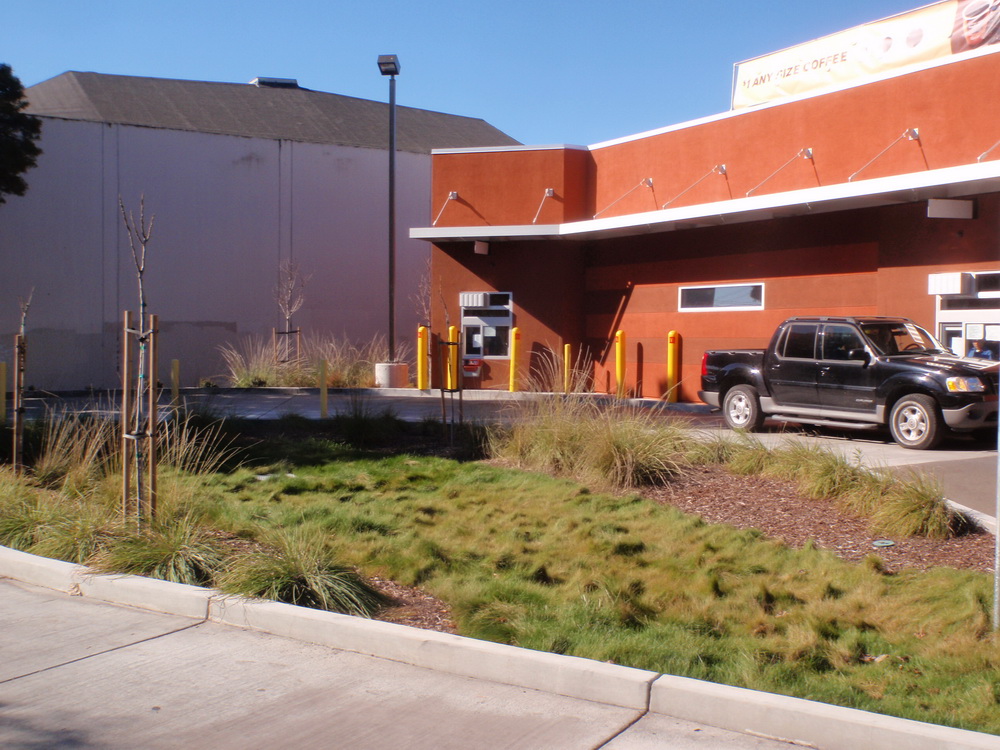 Below left: Lest someone trip, the parking-lot swale is blocked with wires sporting warning signs. Below right: A roof trash enclosure keeps rain from washing pollutants out of garbage and onto pavement. Swale with sign and fence in right background.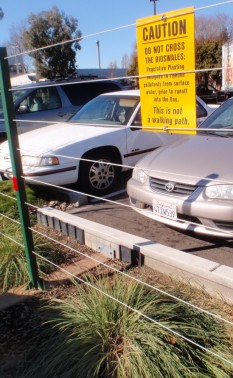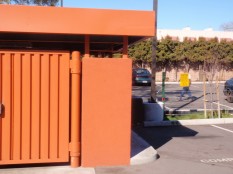 Below: A swale along San Pablo Avenue also treats parking-lot runoff.