Two Shopping Centers: Pacific Commons, Fremont; Rose Garden, Danville retail area
Auto Mall Parkway between Pacific Commons Blvd. and Boscell Rd., Fremont Map
Sycamore Valley Road and Camino Ramon, Danville Map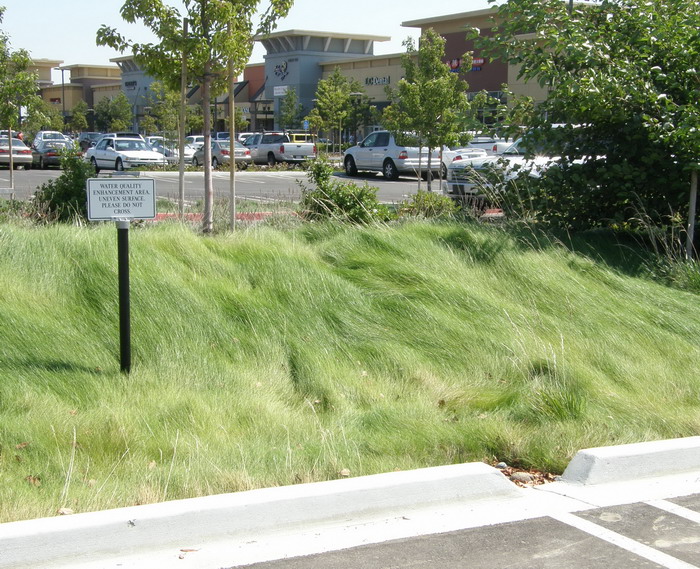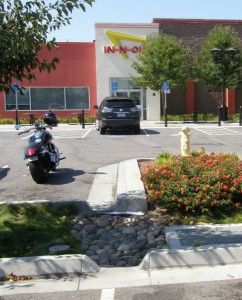 Pacific Commons in Fremont has all the usual chain stores. But swales and wide landscaped areas that treat parking-lot and roof runoff break the sea of asphalt and soften hard edges.
Above, signs read "Water quality enhancement area. Uneven surface. Please do not cross."
Landscaping is colorful and drought-tolerant.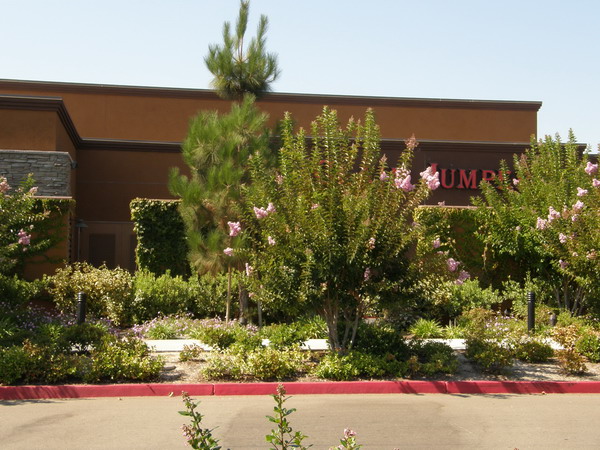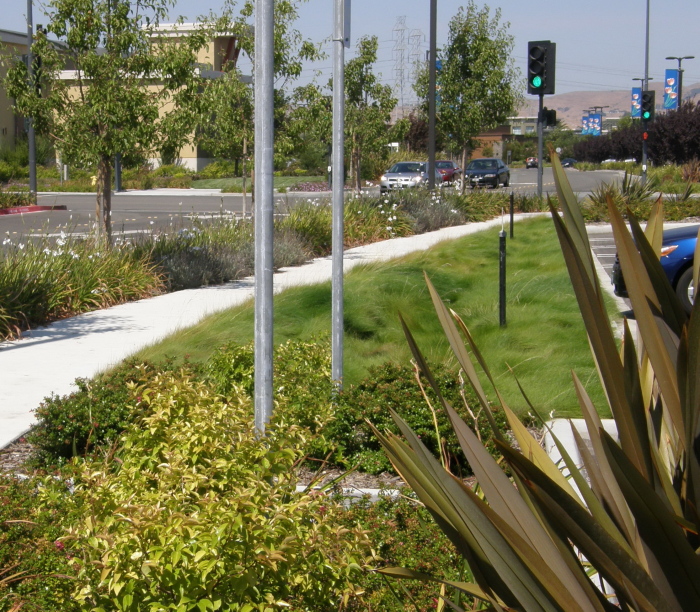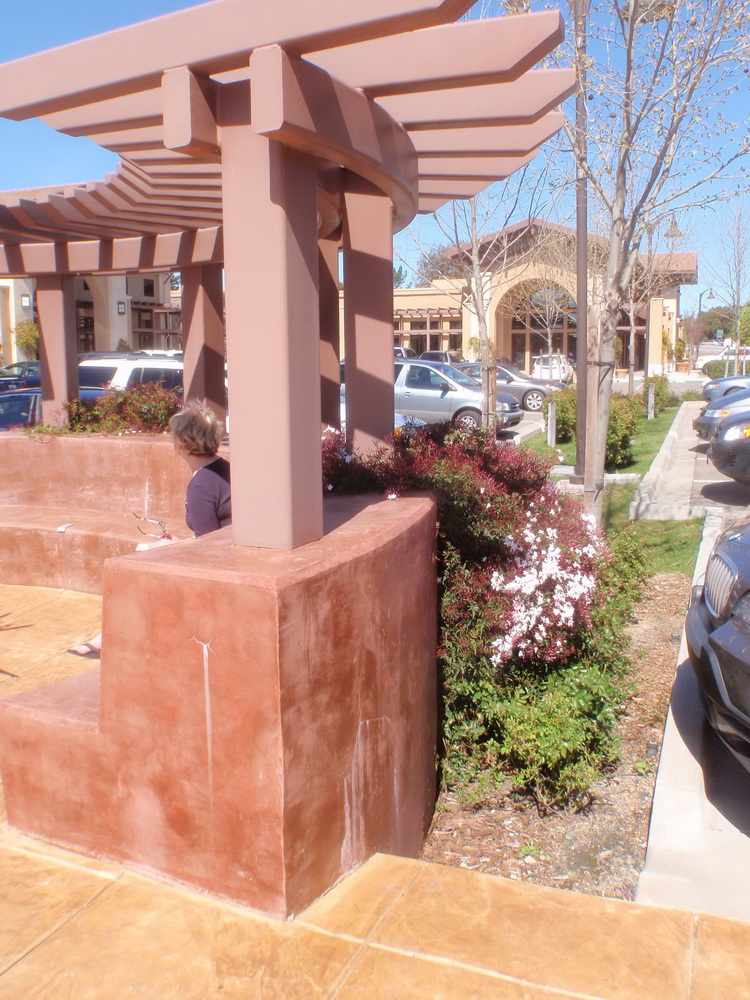 Above and thumbnail, left:
At the Rose Garden shopping center, Danville, deep basins are designed to mimic natural runoff patterns as well as filter out pollutants.
The requirement that large developments mimic natural runoff, at least for small to moderate storms, came several years later than requirements for lessening pollution alone.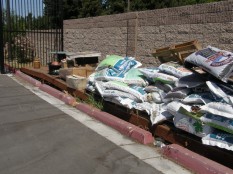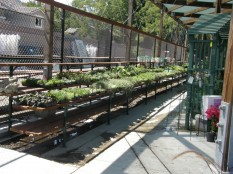 A nursery incorporates permeable areas designed to treat runoff.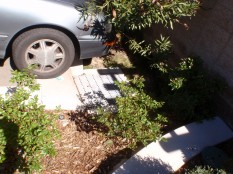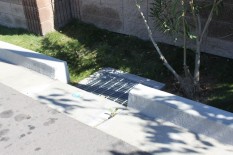 Drains placed at parking-lot curb cuts defeat the purpose of swales. Runoff flows directly to the drain, with no filtering. Note oil stains on pavement.