San Pablo: College Center at Abella
College Center at Abella Shopping Center (former El Portal Shopping Center), 2300 El Portal Drive or San Pablo Ave. at Laurie Lane, San Pablo. Map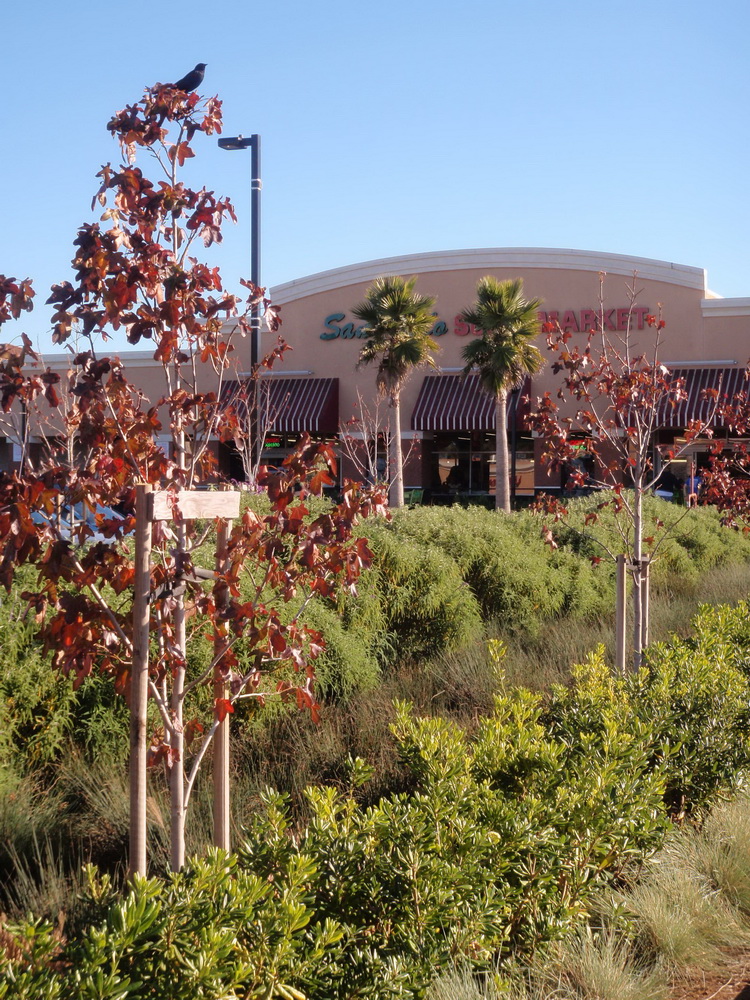 Efforts to revive San Pablo's failed 1960s El Portal Shopping Area led, after false starts, to transit-oriented housing and a colorful new shopping center, echoing the Hispanic theme of San Pablo's commercial area and including a library and community center.
Swales and bioretention areas, most landscaped with bands of colorful but tough garden stalwarts, soften the parking areas. Although malls will never be prime wildlife habitat, in fall 2011 the broad swale above rang with calls of migrant redwing blackbirds, like the one at the top of the tree. Below, two years later, in fall 2013, plants had grown in densely. The cobbled drain from the parking lot is all but hidden.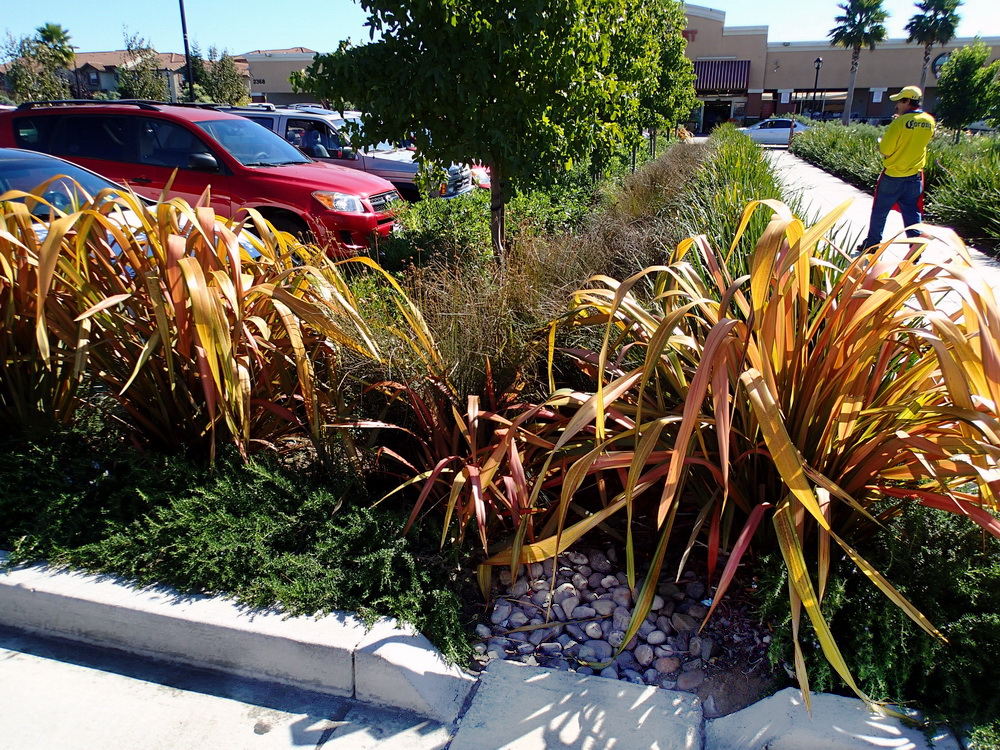 Below: While most of the bioretention areas are colorful, some have a cooler palette, even a combination of redwoods, grass, and rushes. Click to enlarge images.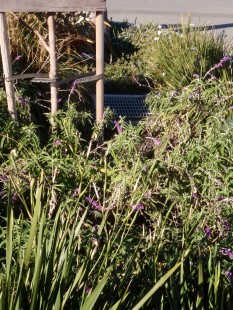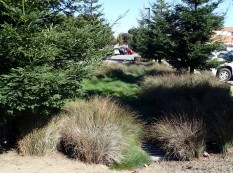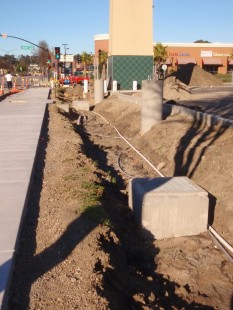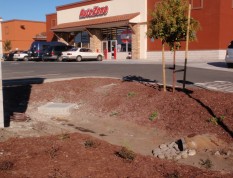 Above: Construction in 2011 shows typical plumbing, including irrigation pipes, drains from paved areas, and raised drain boxes that take high flows to storm drains, so that the sunken bioretention areas do not overflow.
Below: Finished area in 2013: Plantings require maintenance, and litter from pedestrians and stores' temporary signs can collect.