A medley of flow-through planters
National Holistic Institute, 59th and Doyle, Emeryville. Map
Mt. Diablo Recycling Center, 1300 Loveridge, Pittsburg. Map
Temple Sinai, 2808 Summit St., Oakland. Map
Flow-through planters are essentially plumbed planter boxes designed to filter pollutants from runoff but not let water spread out or soak into soil. They are useful in a variety of conditions:
where space is tight
where groundwater is very high
where underlying soil is very impermeable
where wetting the ground might lead to slides or damage from expansion and contraction
where the runoff might contaminate groundwater, either because of its own pollution or because of pollution in the underlying soil.
This page shows a variety of such uses.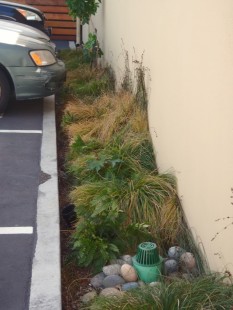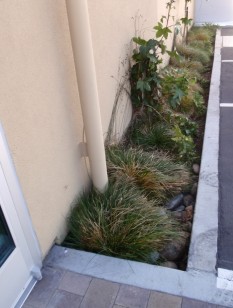 National Holistic Institute, an Emeryville massage school, retrofitted an existing building. Roof runoff flows to narrow flow-through planters, above. Parking runoff gets somewhat more space, below. Click images to enlarge.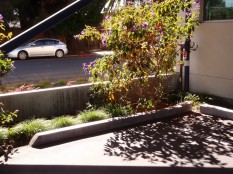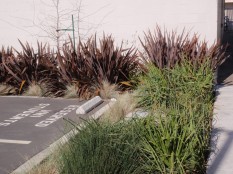 Below: Mt. Diablo Recycling Center in Pittsburg is a sea of concrete, but a recent building addition at the transfer station channels roof runoff into a narrow flow-through planter.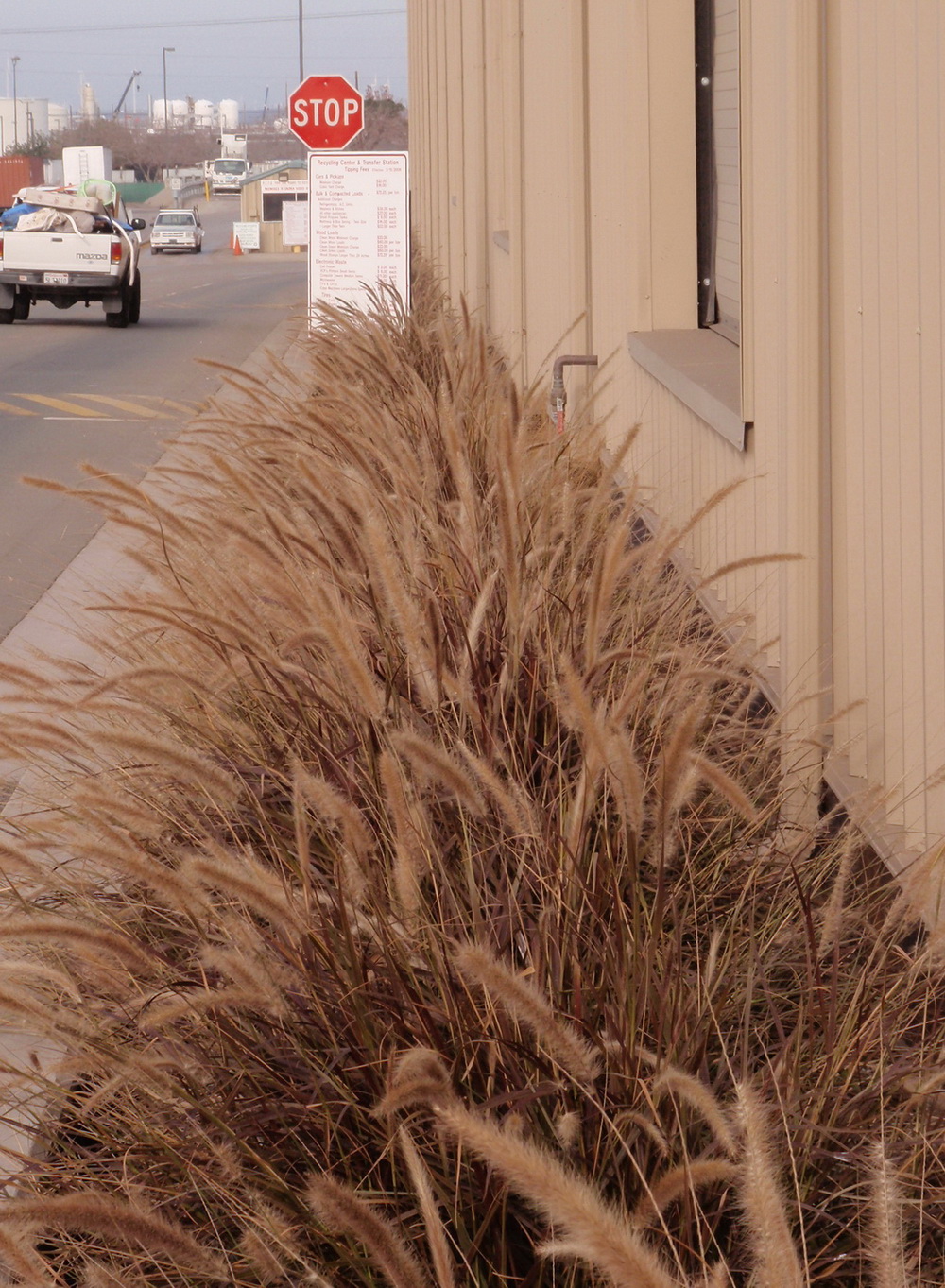 Below: At at new classroom building in a highly urbanized area in Oakland, Temple Sinai used a variety of means to treat runoff pollution. Below, roof runoff goes to a flow-through planter.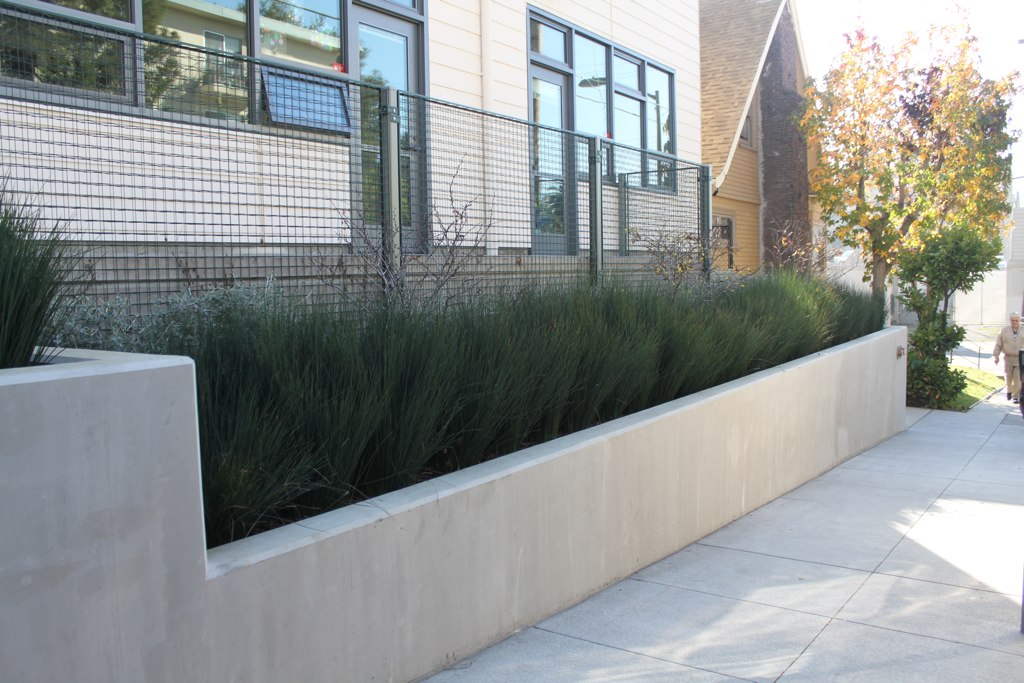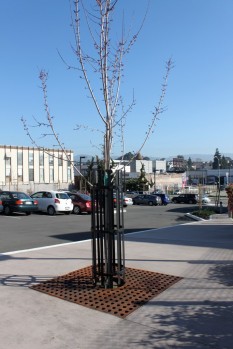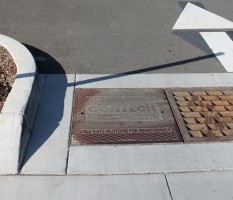 Left, a street tree that looks like any other has its roots in special media that filters runoff. Above, a sand filter intercepts runoff from the parking lot at a downhill entrance where no planting is possible.