Longs Drugs, Clayton: Flow-through planters
Clayton Rd. at Center, Clayton Map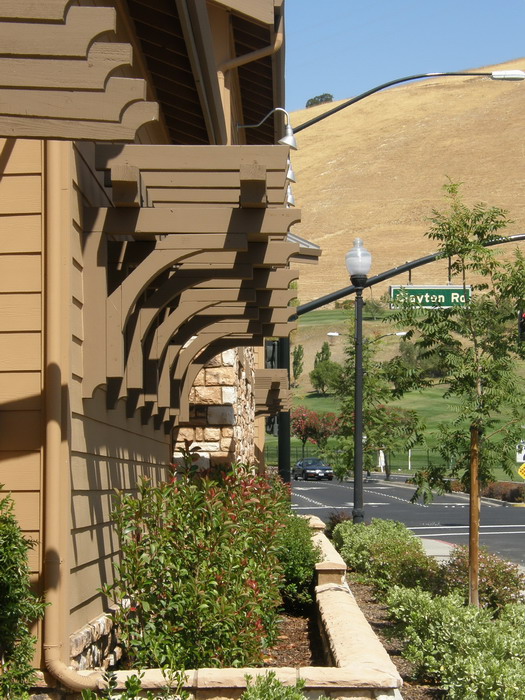 At Longs Drugs in Clayton, raised flow-through planters soften the building at the same time that they filter roof runoff. Drains from roof, left in photo above, take runoff to the raised planters, which have growing media adapted for filtration and underdrains that take high flows to storm-drain pipes.
Below, a free-standing flow-through planter serves as a traffic divider at the drive-up pharmacy.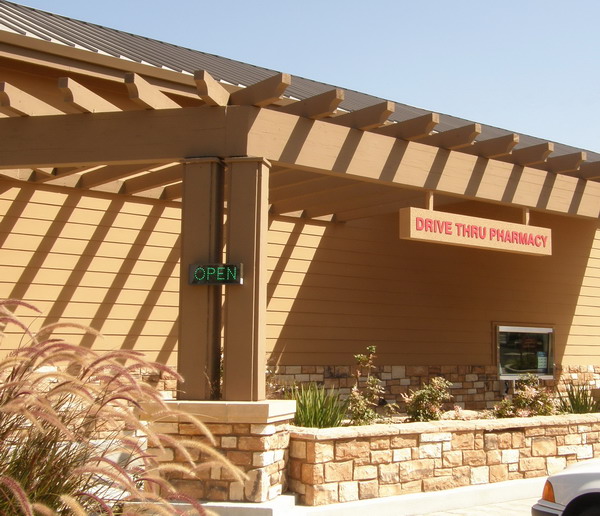 Below left, a flow-through planter in a narrow niche. Below right, drain prevents overflows. Rocks (rear) prevent erosion below pipe from roof.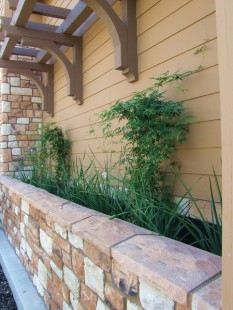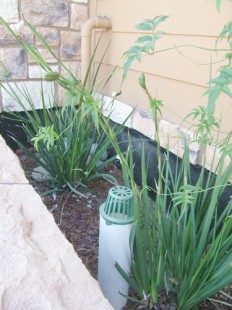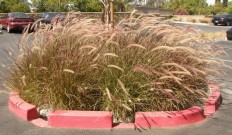 Left, the parking lot drains to swales and small retention areas like the one shown. These filter runoff from small storms. Underdrains take heavy flows to storm drains.