Castro Valley Library, San Leandro Senior Center
Castro Valley branch of Alameda County Library, 3600 Norbridge, Castro Valley. Map
San Leandro Senior Center, 13909 E. 14th St., San Leandro. Map
Two projects by the landscape-architecture firm Gates & Associates use cobbles (rounded rocks bigger than gravel) as important parts of the design of swales.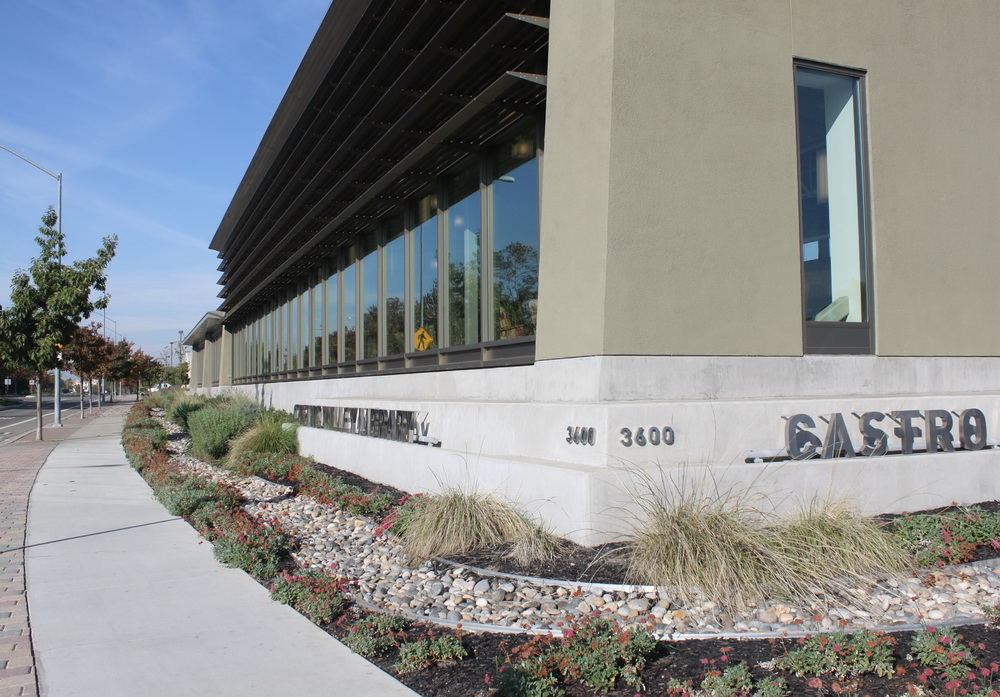 At the new Castro Valley Library, cobbled swales that suggest a stream help filter runoff. Under the swale is sandy soil engineered to drain quickly. Below that, buried perforated drain pipes take the filtered runoff to the storm-drain system, which includes the creek. Drought-tolerant plantings are mostly California natives, reducing irrigation.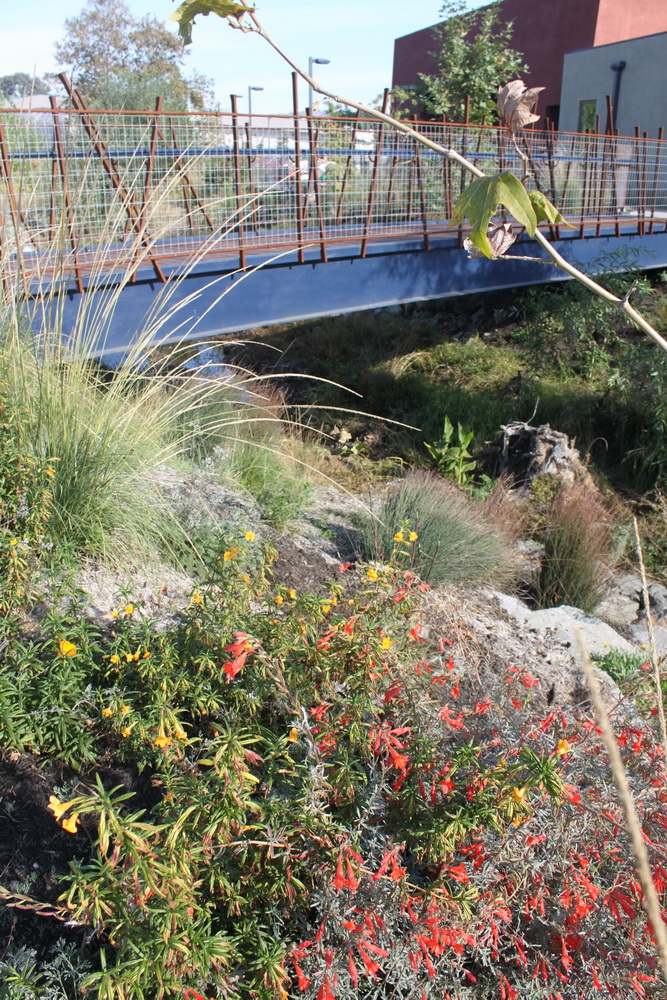 "Daylighted" after more than a generation in a pipe, a portion of Castro Creek provides habitat while soil and native vegetation on banks help purify runoff.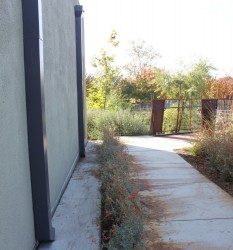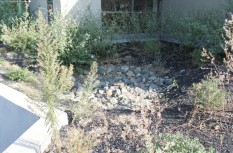 Left, California fuchsia in another style of swale grew exuberantly, staining the sidewalk. Right, a small rain garden with raised drain helps filter runoff before it drains to the creek.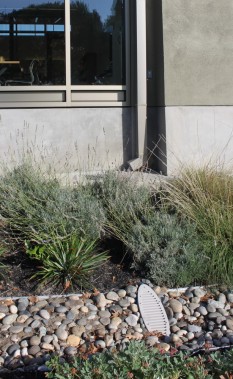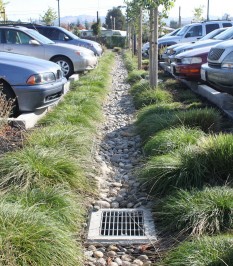 Left, roof runoff reaches the swale via a pipe. Above, grass and cobbled swale between parking rows provide filtration; the drain is at the low end. Below and throughout: Click image to enlarge.
The San Leandro Senior Center (below) is designed using drought-tolerant landscaping and similar cobbled areas edged with metal.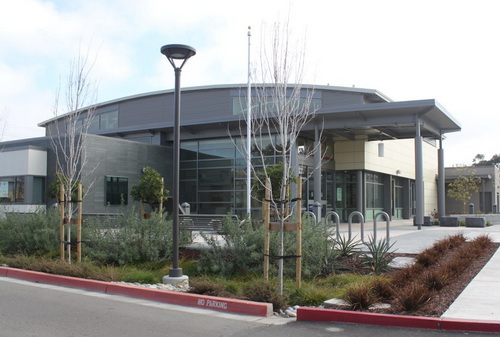 Next to a seating courtyard, cobbles suggest a pond.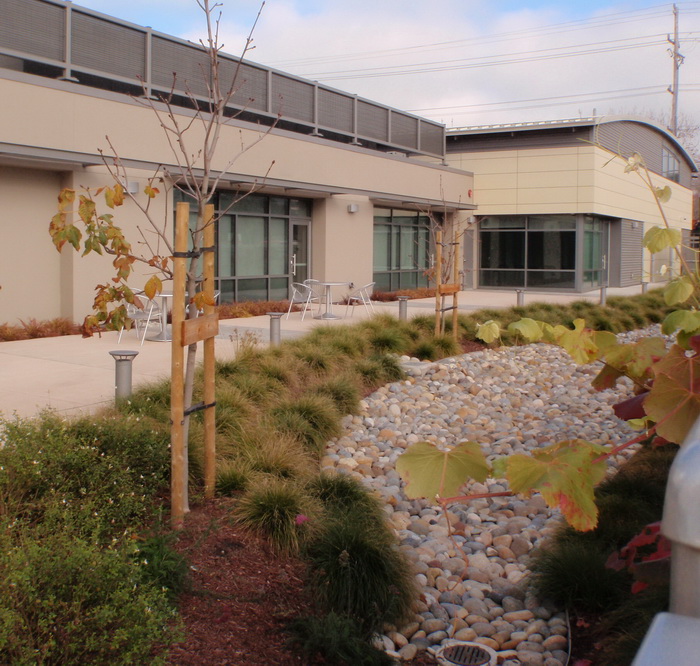 Swales in the parking lot create strong designs with cobbles edged with metal.