El Cerrito City Hall
10940 San Pablo Ave., El Cerrito Map
The creek-related theme at El Cerrito's new city hall goes deeper than the symbolic creek, left, that edges two sides of the building. Roof, sidewalk, and parking-lot runoff flows to slightly sunken swales and rain gardens like the one on the right.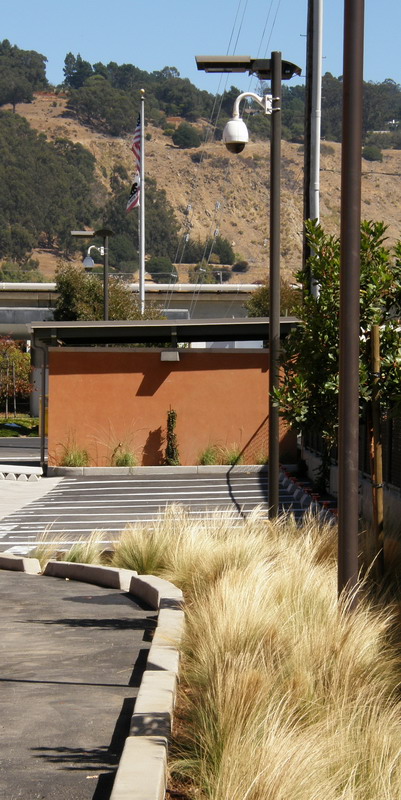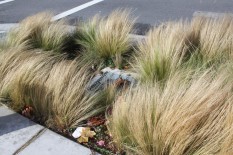 Left, parking-lot runoff drains to a swale. East of it, the covered trash enclosure drains to the sanitary sewer, preventing pollution. Above right, in the swale, grasses, mulch, and soil filter runoff before it reaches the drain at the low point.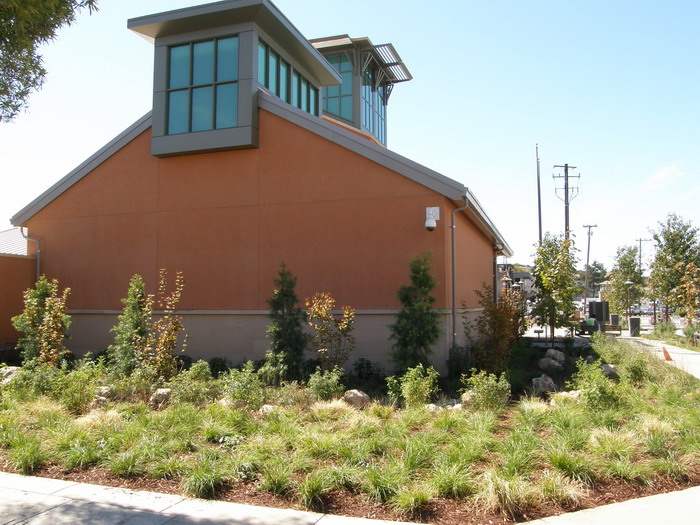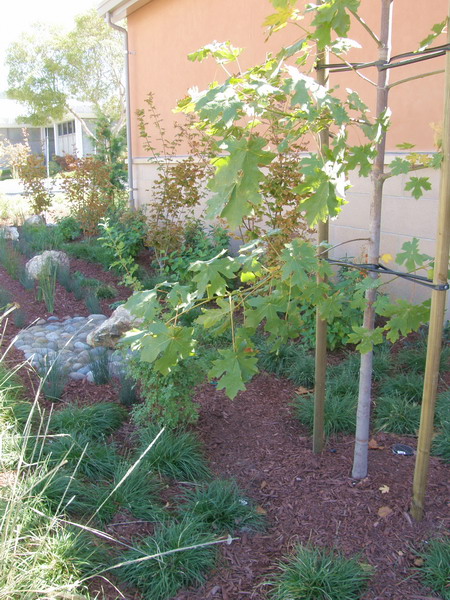 Thumbnails above right show rain garden near Kearney, with cobbles lining shallow depressions, soon after construction in 2008. Below, the same rain gardens in 2010, with native plants grown in lushly. Some runoff soaks into soil and additional amounts are held for short times, reducing peak storm flows.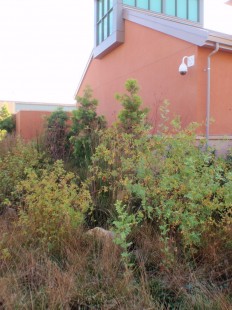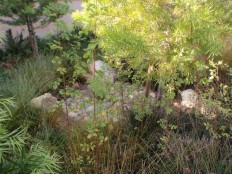 Left, detail at sidewalk. Below, sidewalk and roof across the street at the public-safety building drain to a concave "lawn" of no-mow fescue.