San Pablo: St. Joseph Cemetery
St. Joseph Cemetery, 2560 Church Lane, San Pablo, CA Map
At St. Joseph Cemetery in San Pablo, swales filled with waving grasses intercept runoff and also soften the often difficult experience of visitors. The swales create green islands in what would otherwise be a sea of asphalt.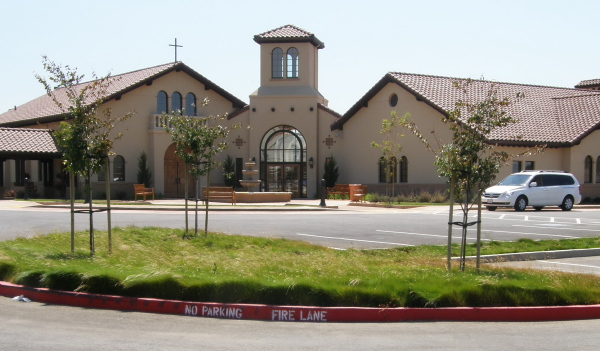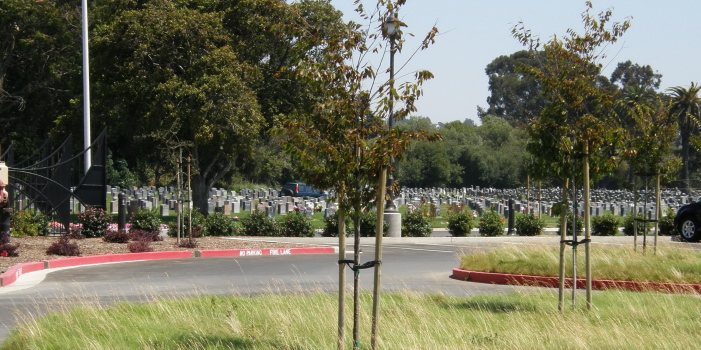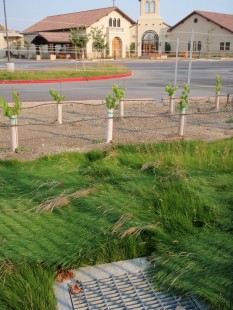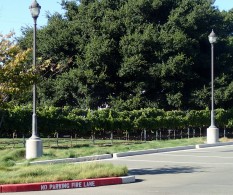 Above: At parking lot edges, swales drain to grapevines, new in 2008, grown in by 2013.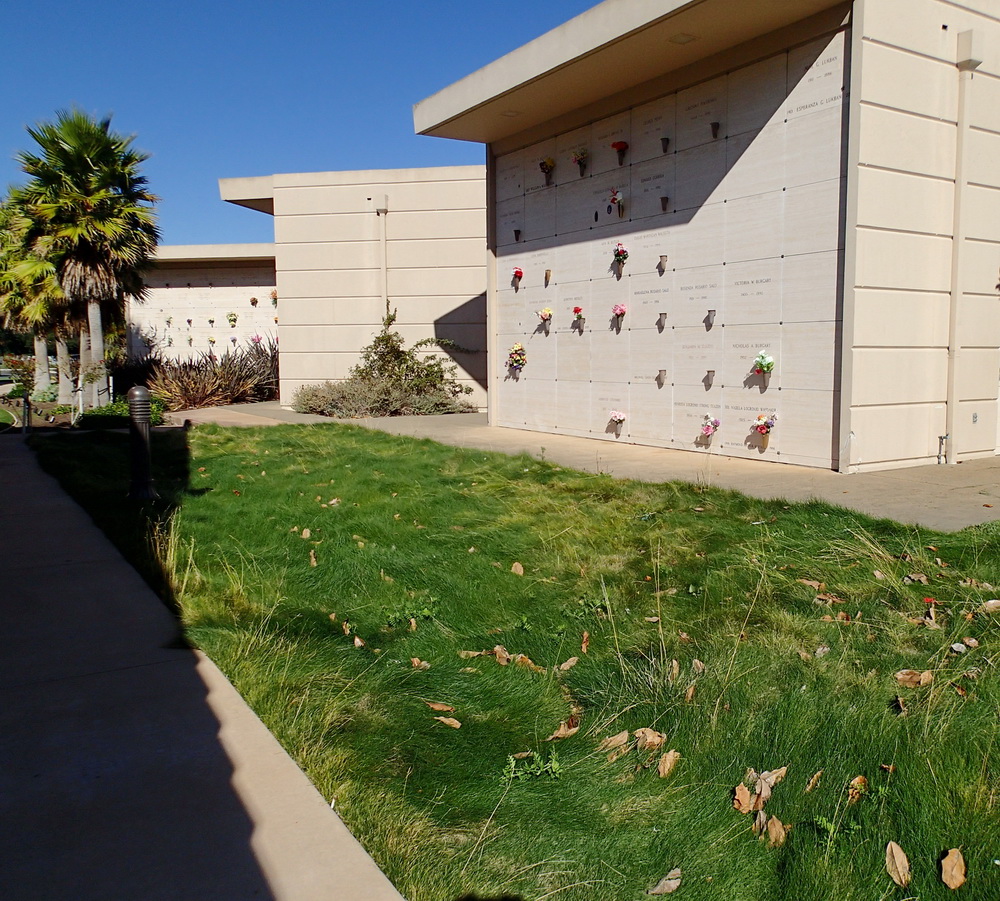 Above, swale at columbarium. Below, details of swales and curb cuts that guide parking-lot runoff to them. These shallow grassy depressions are graded so that water flows slowly and does not pond. Pollutants adhere to soil and grasses and degrade, while water soaks into soil. Raised drains channel high flows to storm drains, preventing overflows and flooding.