School Projects
Fremont Christian School, 4760 Thornton Ave., Fremont. Map.
San Leandro High School, 2200 Bancroft (photos from 138th and E. 14th Street), San Leandro. Map.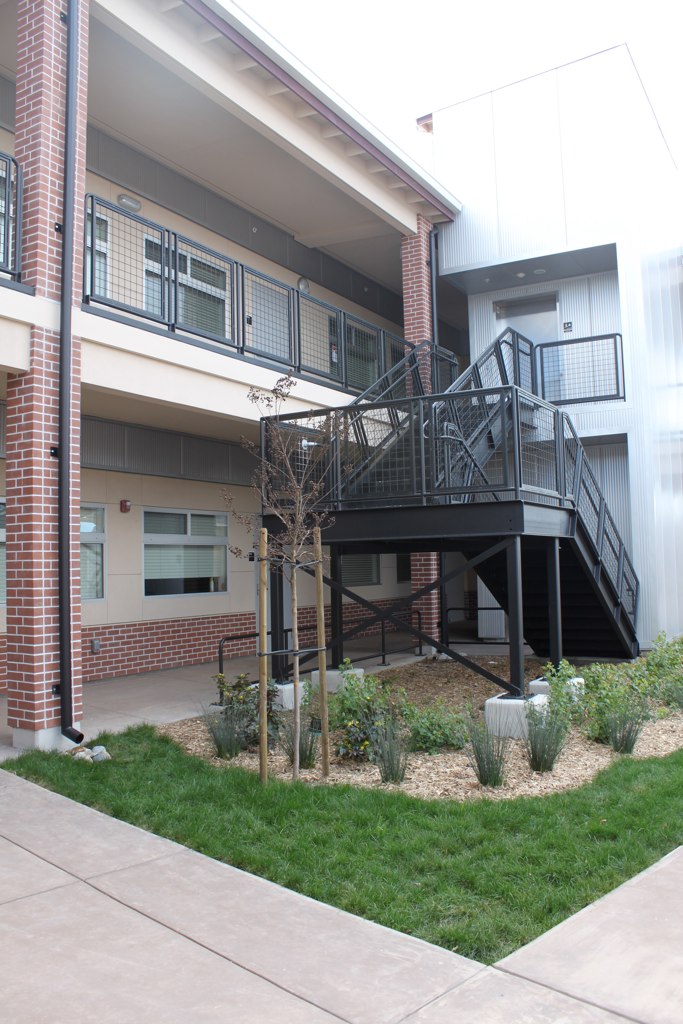 At Fremont Christian School's secondary-school building, opened January 2011, runoff flows to landscaped areas that serve as flow-through planters.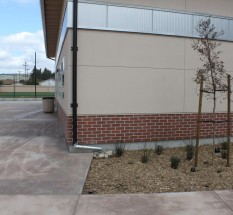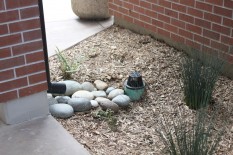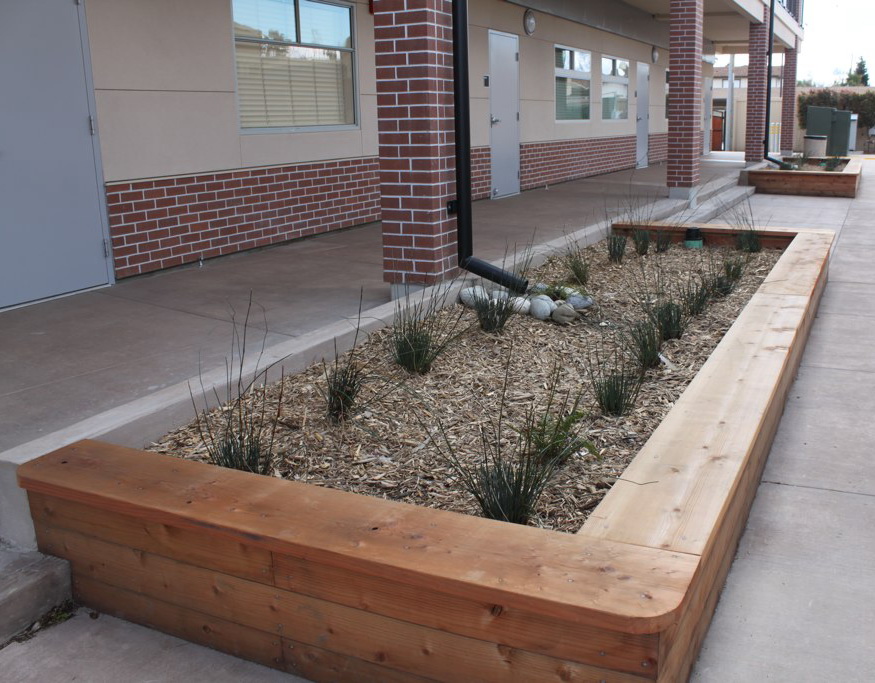 Below: At San Leandro High School, some runoff flows to landscaping, and a roof keeps rain from flowing through trash containers (right).