Oakland's Lake Merritt
Lake Chalet Restaurant and nearby, 1520 Lakeside Dr., Oakland. Map.
The historic boathouse on Lake Merritt, Oakland's downtown gem, was remodeled in 2009 to welcome the Lake Chalet Seafood Bar & Grill. As part of the project (paid for by bond funds approved by Oakland voters), parking areas edging and draining directly to the lake were eliminated. New parking, closer to the street, is separated from the lake by greenery. A small utility building sports a green roof planted with drought-tolerant native yarrow.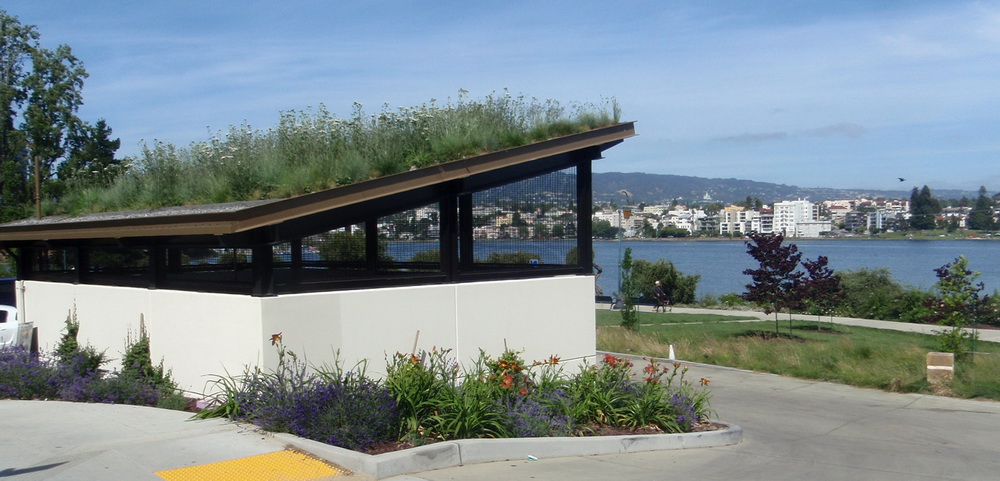 Some runoff is filtered by a swale planted with no-mow grass, seen below and in the background of the photo above.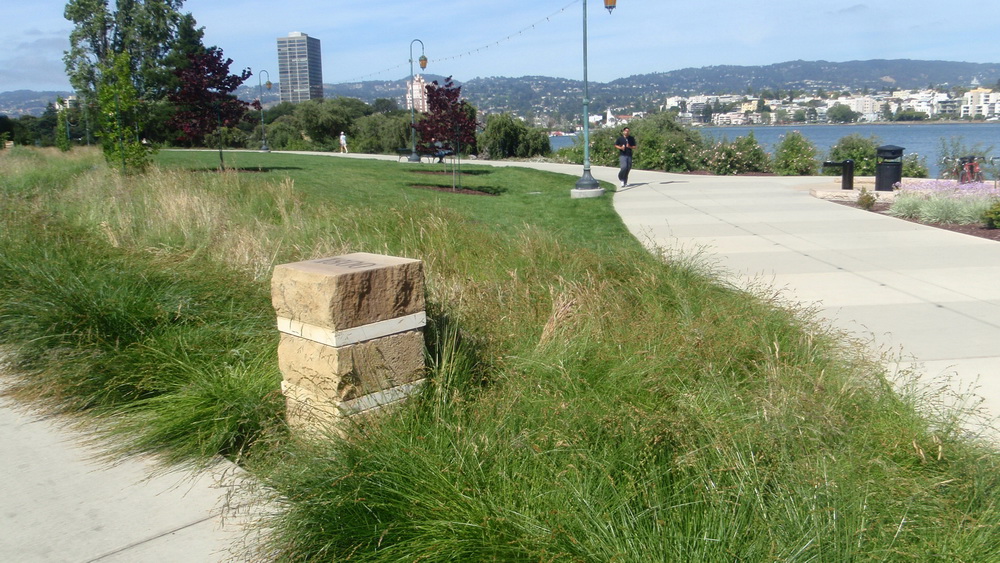 Below: West of the old boathouse, near the historic Camron-Stanford House, a rain garden new in 2013 filters runoff before it reaches the lake. Left: A duck has already discovered the new feature.