Orinda: Green roof and swale, California Shakespeare Theater
100 California Shakespeare Theater Way, Orinda. Map.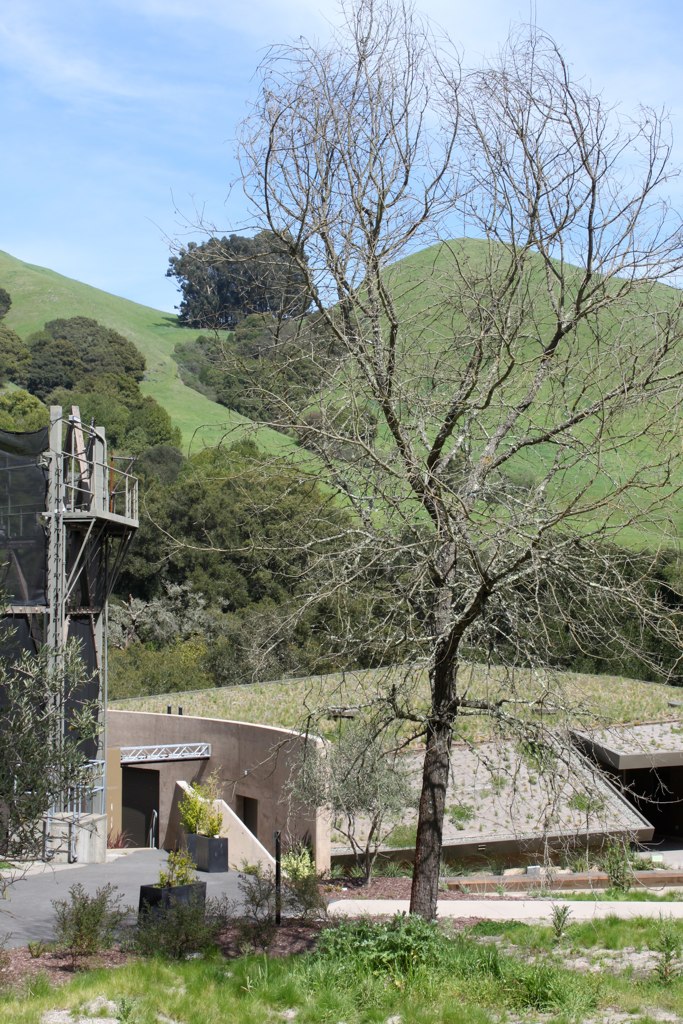 Next to the outdoor amphitheater, the green roof at "Cal Shakes" concession/restroom building blends into the hills behind, although native grasses, groundcovers, and succulents still need some replacement planting.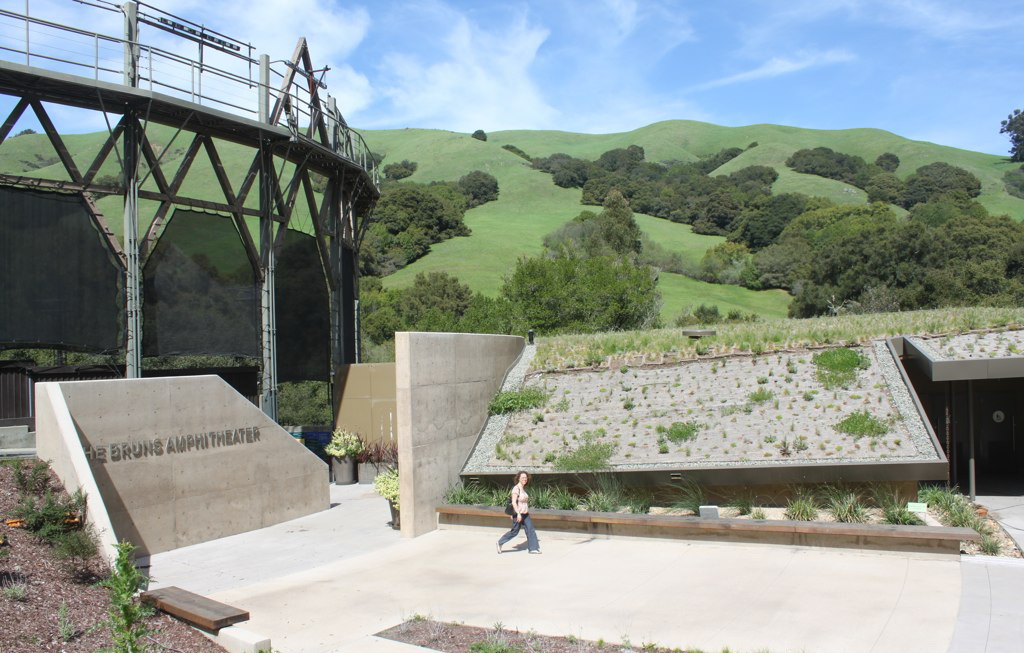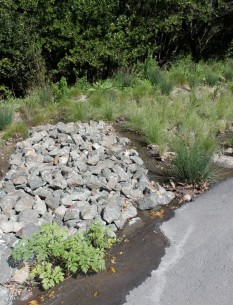 The green roof, along with minimizing paved surfaces, slows rain runoff in order to avoid flash-flood-like surges to nearby Siesta Creek.
Left and below, a swale planted with green rushes, where frogs sing, purifies runoff from driveways and parking before water flows to the creek in its valley below.