Modular Green Roofs: Windrush School, El Cerrito; Age Song, Emeryville
Windrush School, 1800 Elm St., El Cerrito Map
Age Song Senior Housing, 1440 40th, Emeryville, CA Map
At private Windrush School, a new, energy-efficient building is roofed with plants to catch runoff and solar panels to capture energy. The school's oldest building, a historic landmark, rear, was built as a Chinese orphanage.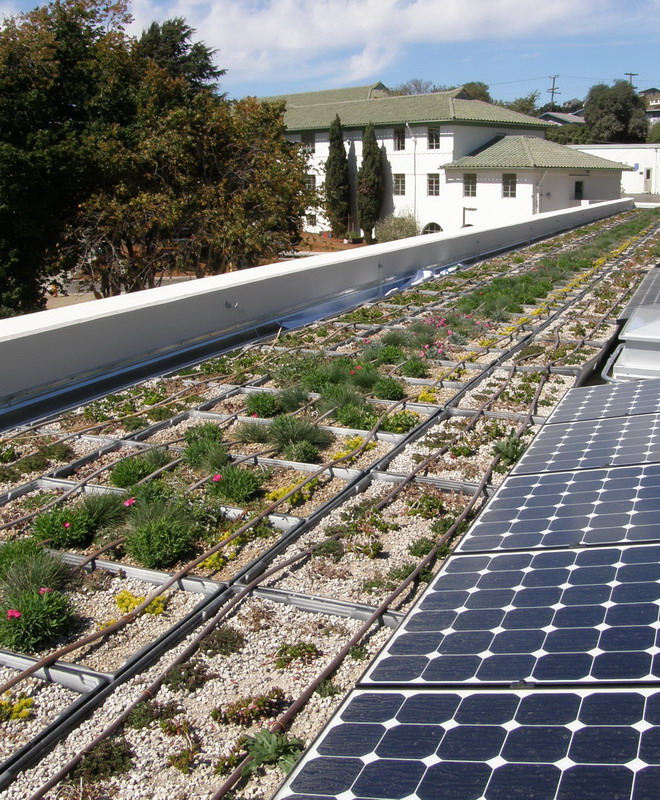 Left, modular construction — plants in removable trays — make for easy repairs to the roof membrane. Drains prevent floods or too much weight of water on the roof.
Below, seen from roof: Runoff from the new building and adjacent plazas and an older building is slowed and treated in a large flow-through planted area. Click for larger image.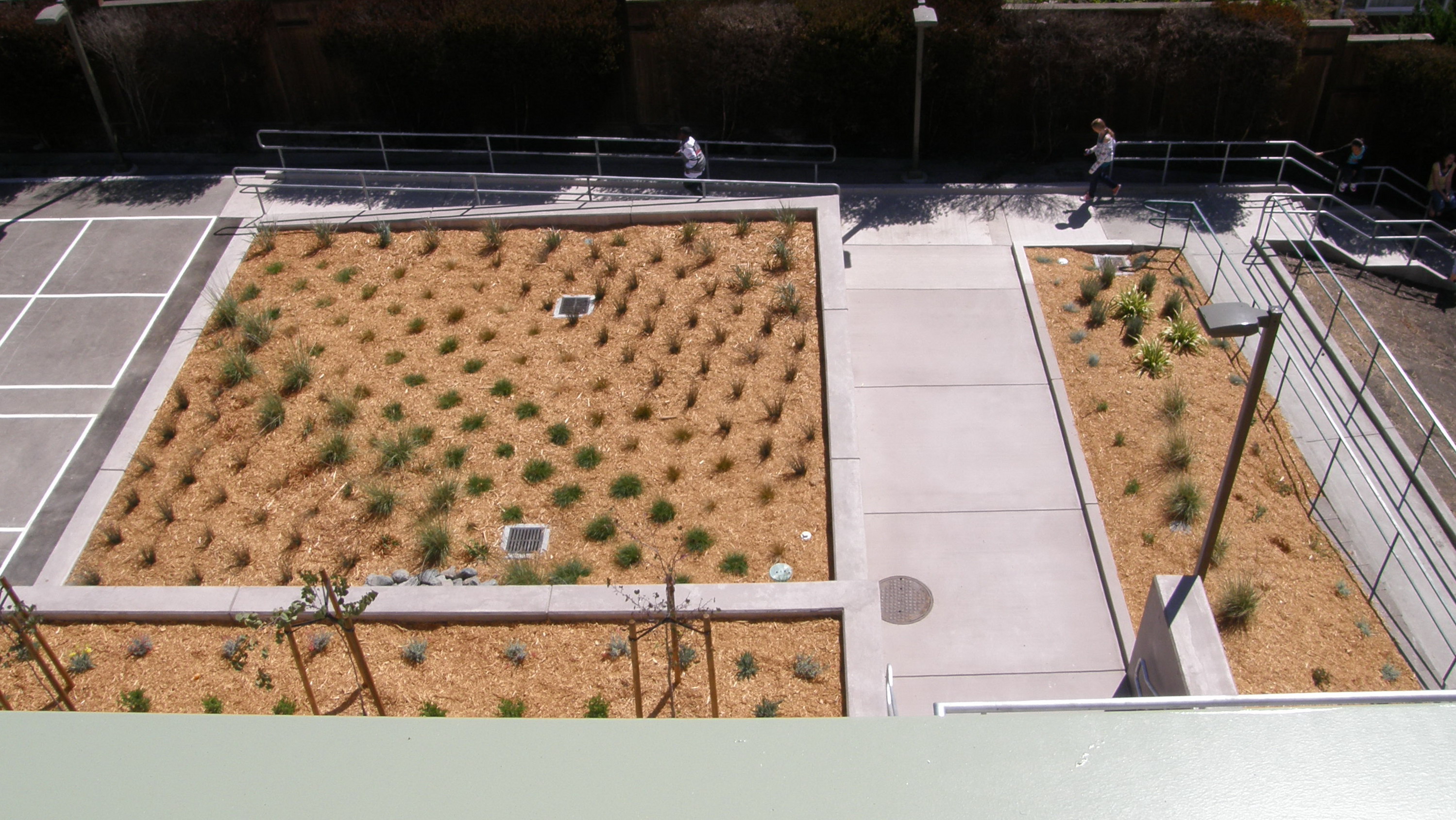 Below, click for larger views of planted area used to treat runoff and slow peak flows. Rocks at rear prevent erosion; drain prevents flooding. Underdrains take heavy flows to storm drains.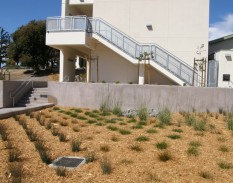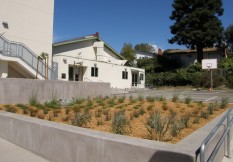 Below: Age Song Senior Housing in Emeryville also has a modular green roof, with plants in trays. These roofs generally are not suitable for public access, but can have cost advantages.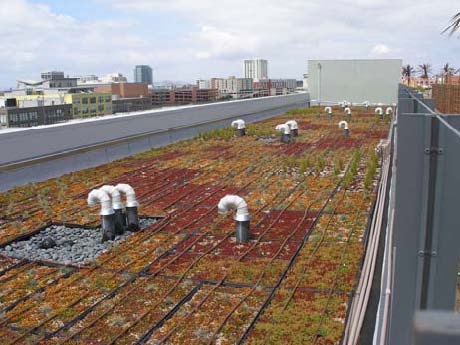 Photo courtesy of City of Emeryville.