Dublin: Big swales stand in for creeks; big pond, too
Fallon Road north of Antone Way, Grafton Street north of Kohnen Way, Grafton Street at Dublin Boulevard. Map
Water-quality mitigations designed by Balance Hydrologics.
In the Dublin Ranch area, a 500+-acre development with thousands of homes, big engineered swales help filter and slow runoff. With native vegetation growing in, they also stand in for vanished seasonal creeks that once drained the area.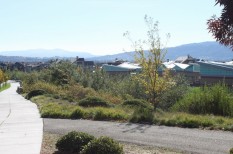 The large swale running near Grafton Street alongside Eleanor Murray Fallon School (left) is edged by a bike path. The swale continues to become part of nearby Ted Fairfield Park (below right), receiving runoff from North Dublin Ranch Drive and Oak Bluff Lane.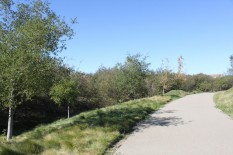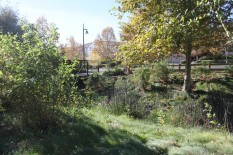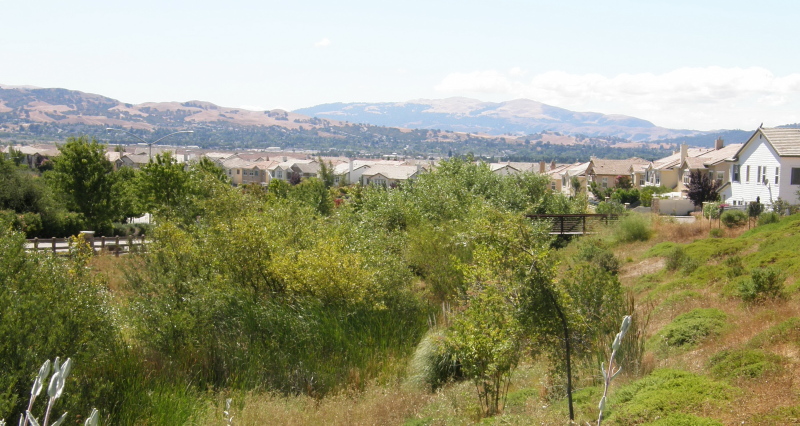 Above: A short distance east, cattails and willows between homes and Fallon Road make a natural-looking waterway. But this very large swale has underdrains to prevent flooding. In addition to filtering runoff from road and subdivision, it receives winter rains from seasonal tributaries upstream.



Note pedestrian bridge linking road to homes. Click on thumbnails left for closer views of bridge and vegetation.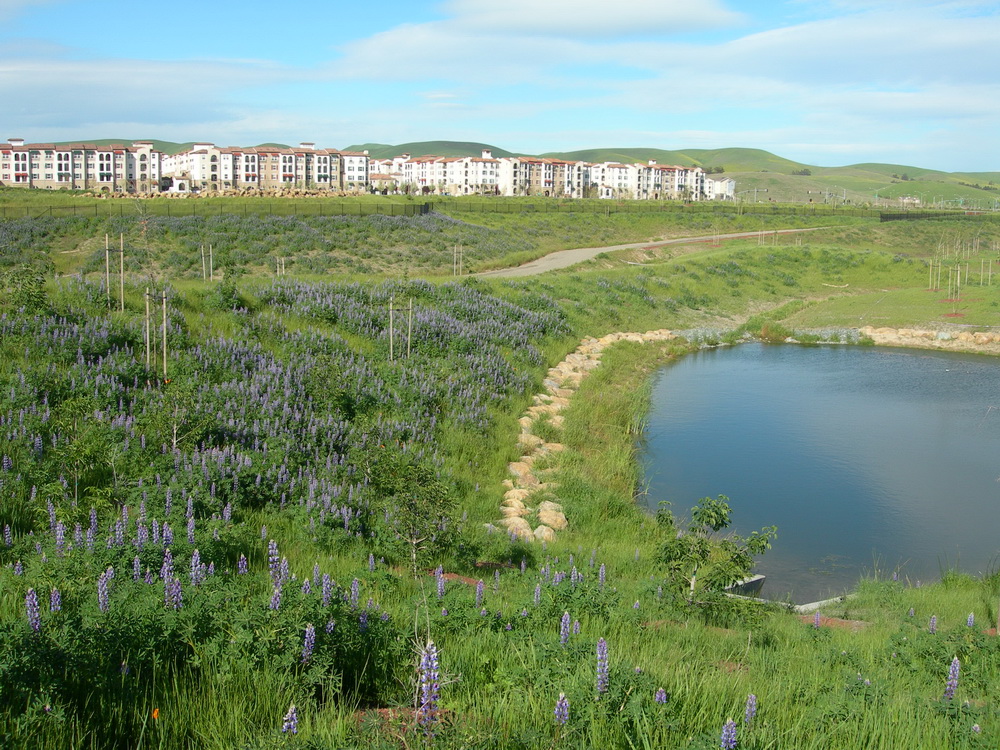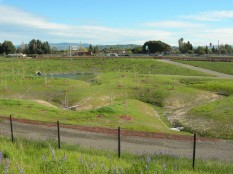 Above: An 11-acre basin with a large pond, at Grafton Street and Fallon Road, helps remove pollutants from runoff from more than 700 surrounding acres near I-580 and commercial areas. The half-mile loop trail around the pond remains closed until more of the development is built. Basin photos courtesy of City of Dublin.