Alameda and Fremont Townhouses
Grand Marina Village, 1629 Cruiser Lane, Alameda
Morgan Square, 4450 Peralta Blvd., Fremont Map
Villa D'Este, Ardenwood and Paseo Padre Parkway, Fremont Map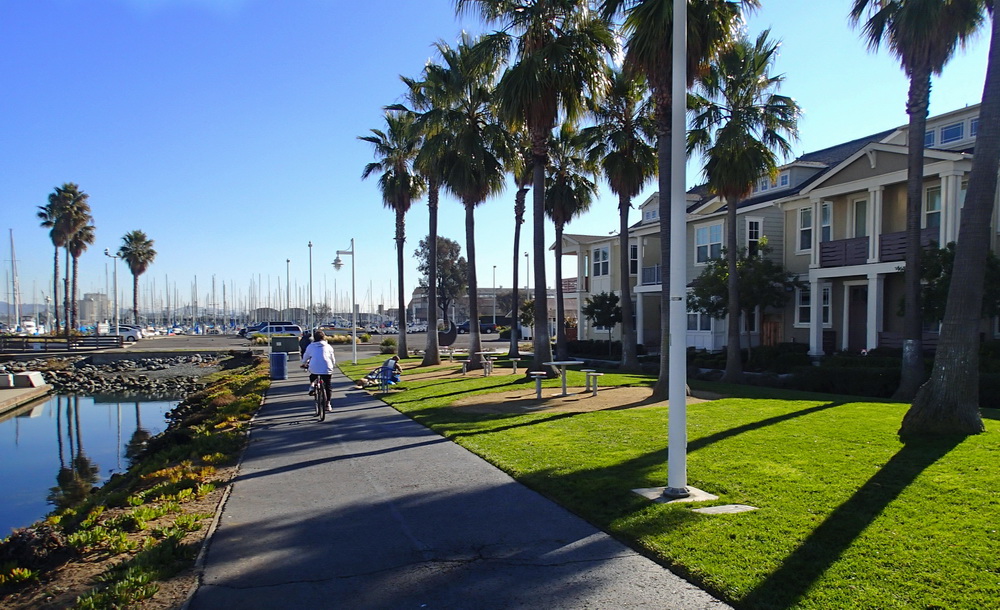 Grand Marina Village townhouses (above) face the ship channel between Alameda and Oakland, in a former industrial area. Construction of a segment of Bay Trail was required as part of the redevelopment.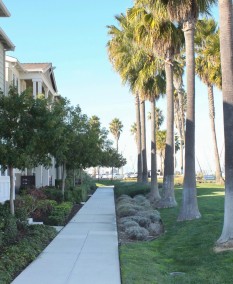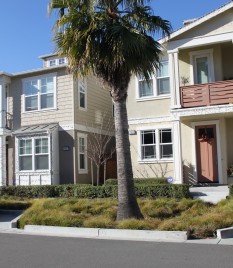 Left, above and below: The green space between the homes and Bay Trail, open to the public and decorated with sea-themed art, also serves to help purify runoff. Right, above and below: Curb cuts channel polluted street runoff into landscaping.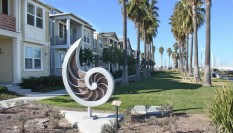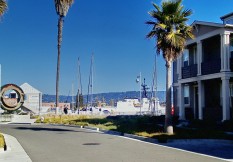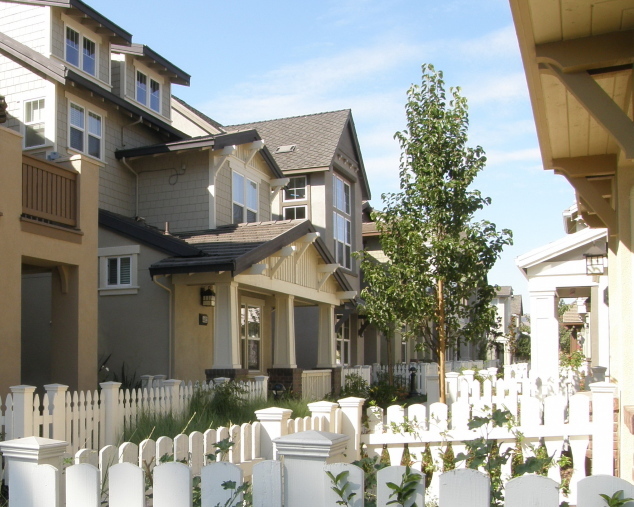 At Morgan Square, townhouses with small front gardens face pedestrian walkways. Garages are behind homes, facing alleyways.
Drainpipes lead rain from roof to below-ground flow-through planters. In these, engineered soil filters pollutants. Some runoff bubbles up for irrigation and inviltrates into ground. Buried drains carry heavy flows to the municipal storm-drain system.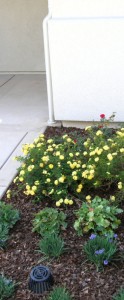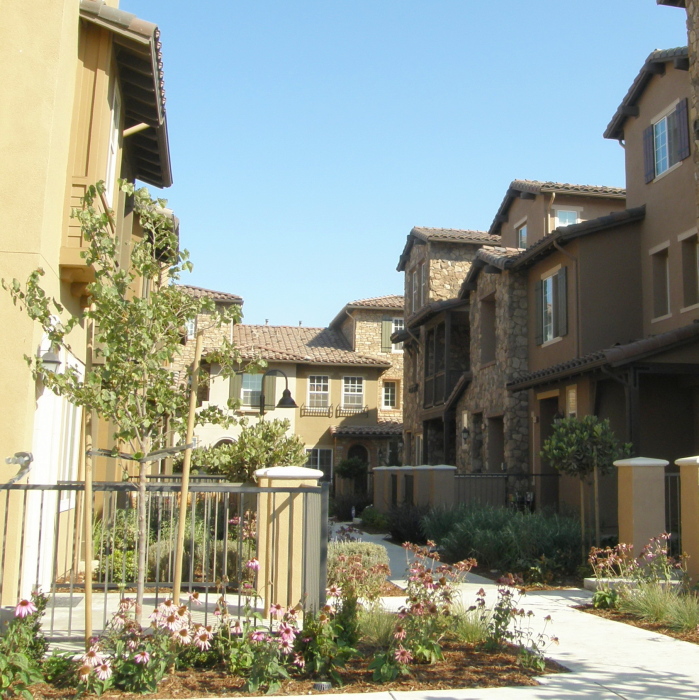 Villa D'Este also has housing facing pedestrian walkways, with garages behind and additional parking on facing street.
Below left, roof and street runoff is partly filtered in below-ground media in utility courtyards. Shrubs will hide equipment as they grow.
Below right, this development also uses tree-well filters. These flow-through planters are buried boxes filled with media engineered to filter runoff and also support plantings. Click for larger images.