Emeryville, Glashaus and Oak Walk
Glashaus 65th and Hollis, Emeryville, CA. Map
Oak Walk 4098 San Pablo Ave., Emeryville, CA. Map
At Glashaus, townhouses and apartments in a former industrial next to a rails-to-trails greenway, a variety of methods reduce the effects of runoff.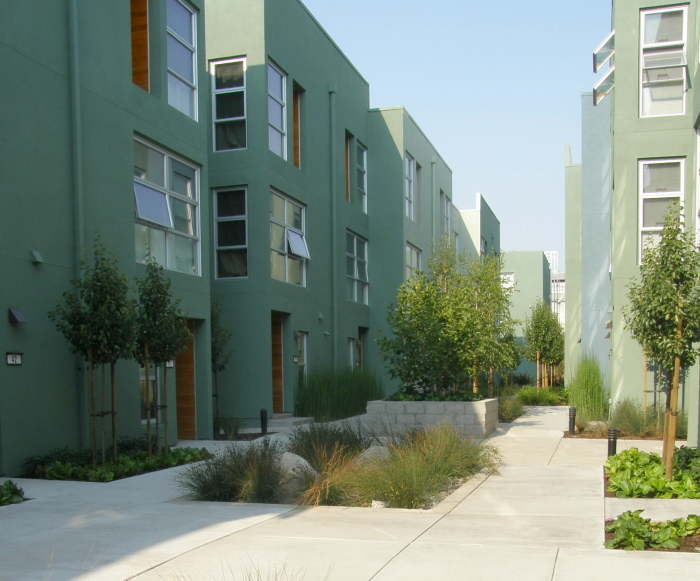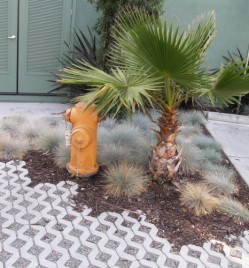 Above: Runoff from roofs is piped to slightly sunken plantings. There, slightly raised "bubblers" discharge it as irrigation. Drains take excess to storm drains, preventing floods. (Click thumbnails for larger images).
Below: Plants and soil capture pollutants as runoff flows slowly through the shallow channels of swales.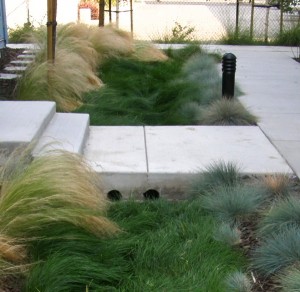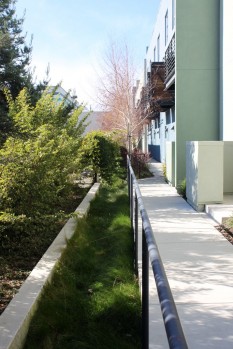 Below: Flow-through planters filter roof runoff but do little to slow peak flows. Right, plumbing including inflow pipes, splash block to soften impact of water, and J-drain that prevents overflows. Click thumbnails below for larger images of other flow-through planters at the project.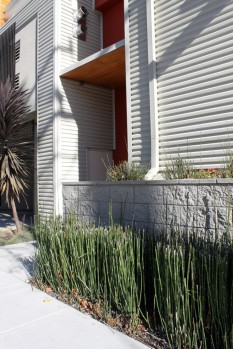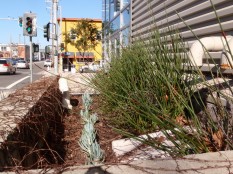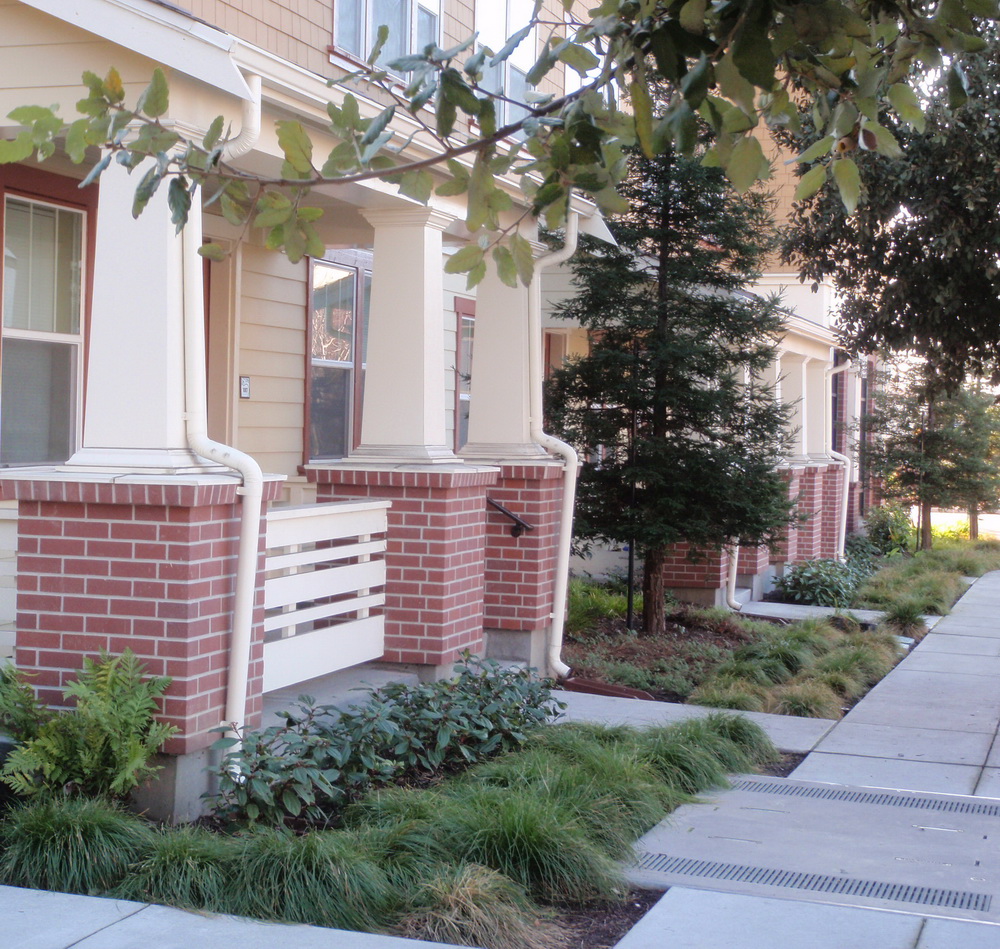 Above, at Oak Walk, a dense development of single-family homes, townhouses, apartments, and commercial space next to busy San Pablo Avenue, harks back to the century-old workman's houses in this formerly blue-collar, industrial town. These multi-family buildings have old-fashioned entryways and roof leaders that drain to landscaping.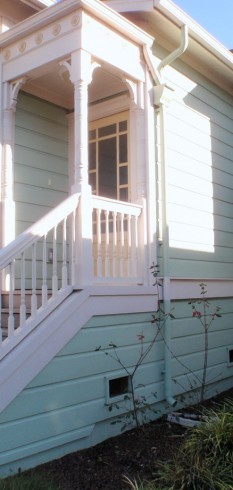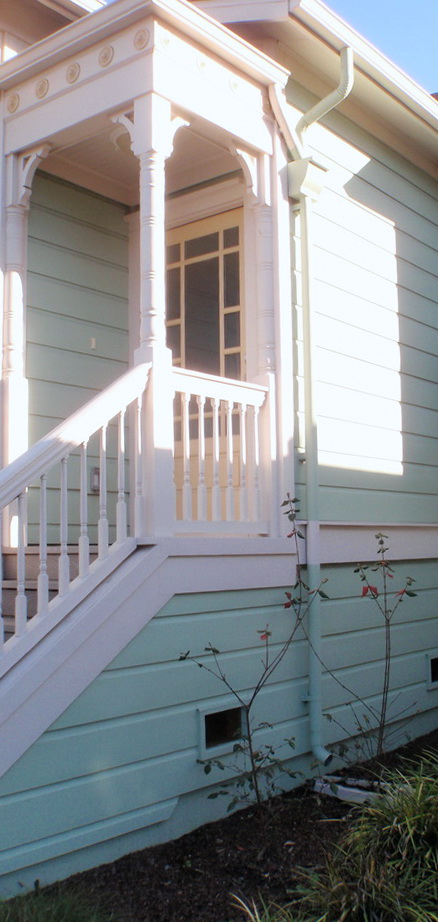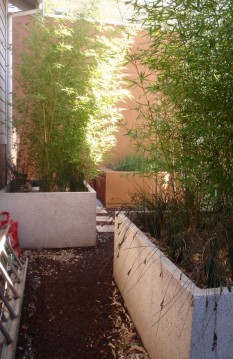 Left and above: Oak Walk's single-family houses have a gingerbread look, with roof leaders leading to landscaping in small front yards. Houses are close together, with small side utility yards all but filled with large flow-through planters.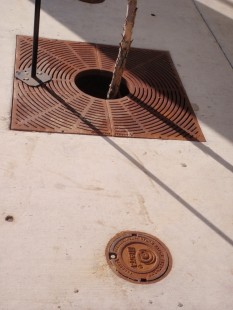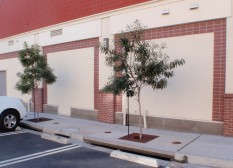 Pollution from commercial areas' parking is filtered through flow-through planters. Slots in curbs lead to Filterra ™ units, with large spaces to hold water above growing medium engineered to support trees or shrubs.