Doyle-Hollis Park, Emeryville
Between Doyle, Hollis, 61st, and 62nd, Emeryville, CA. Map
Landscaping: Gates & Associates
With grants from the U.S. Environmental Protection Agency and Alameda Clean Water Agency, 1.25 acre Doyle-Hollis Park, Emeryville, flaunts an array of low-impact-development features.
Below, native rushes and dogwoods in a rain garden. The street trees at right were planted in Silva cells (an open plastic framework) or structural soil (growing medium in spaces within a rock framework), tests of media designed to prevent soil compaction and provide enough space in the tree's rooted area for retaining and filtering runoff. Even the restroom, barely visible at right, has a small green roof!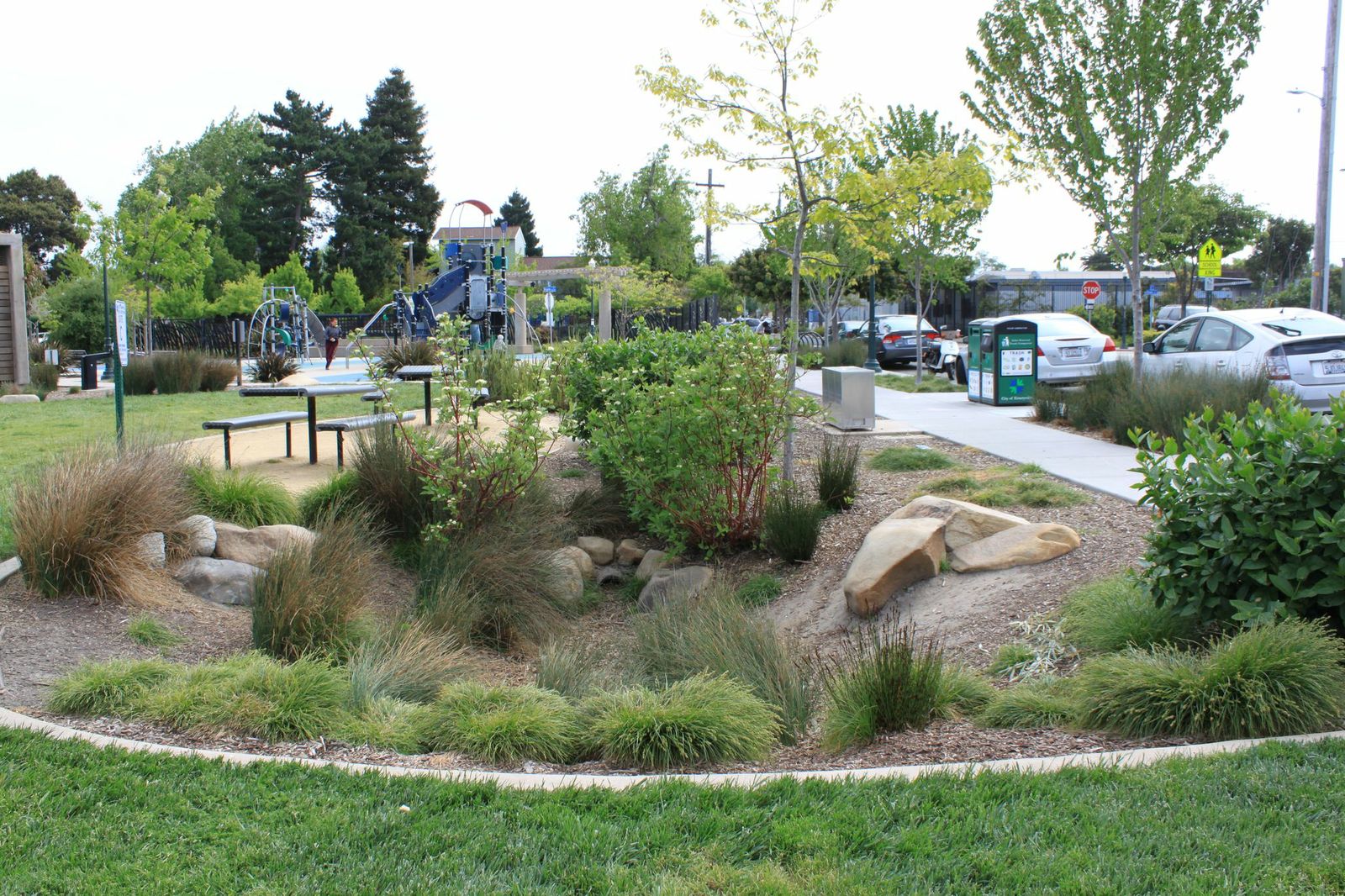 Mesh topped channels in sidewalk and pipes in the concrete apron, above, channel street runoff into the sunken rain garden next to the park's skateboard area, below. The concrete apron is at right in the photo.


.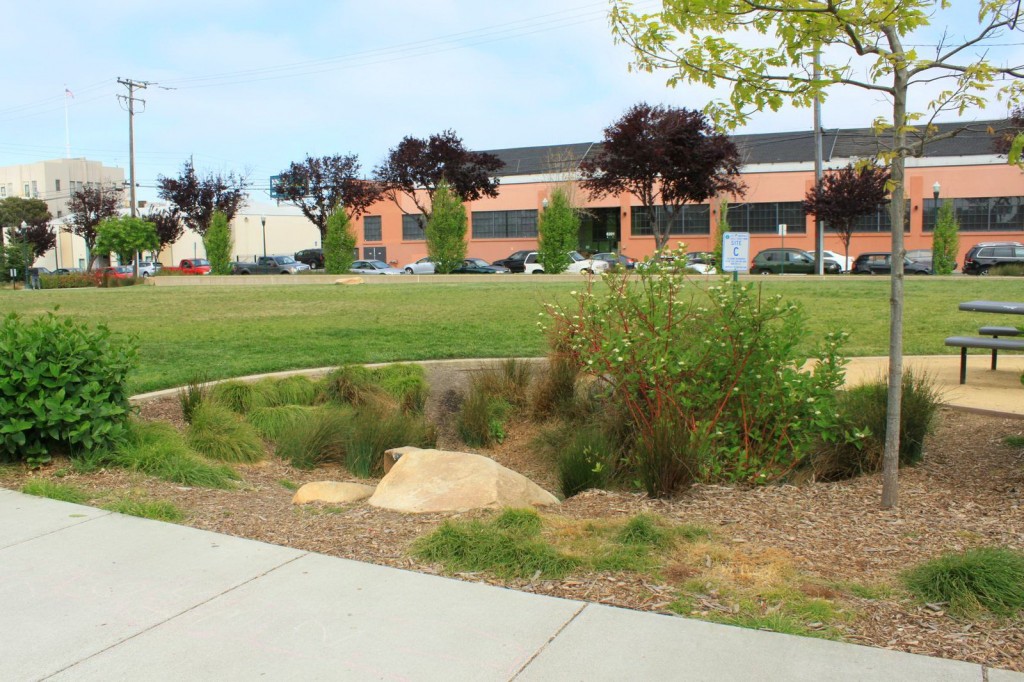 Above, a third large sunken rain garden lets runoff sink into soil.
Below, clockwise from left: The restroom's green roof can barely be seen, even from the top of the slide. One of the plaques that explain the park's water-saving and pollution-preventing features. Narrow Doyle Street's planter strips between the park and a nearby community garden have been dug down slightly to catch runoff, and planted with drought-tolerant no-mow grasses.