UC Berkeley Retrofits
Grinnell Glade, South of Valley Life Sciences Building, University of California Berkeley, Berkeley, CA Map
Wurster Hall, north of Bancroft near College, UC Berkeley Campus, Berkeley Map
Rogers Boathouse, 2999 Glascock, Oakland Map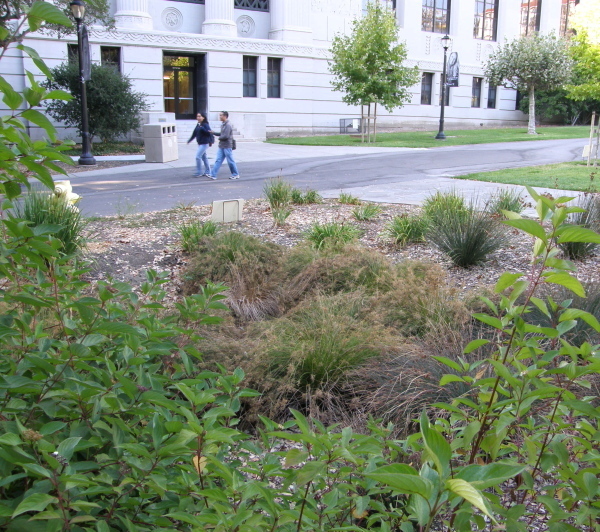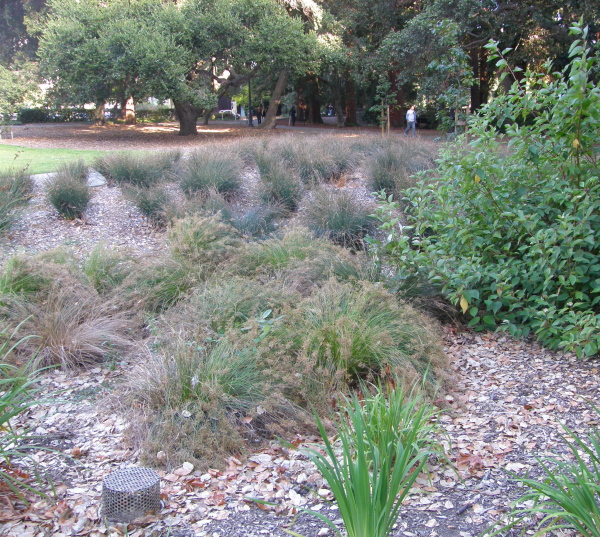 Grinnell Glade Bioretention:
In grassy Grinnell Glade on the University of California Berkeley main campus, this shallow basin planted with natives receives runoff from adjacent walkways and a nearby parking lot.
The parking lot was re-engineered so that its runoff flows over the lawn to the basin, making the lawn part of the system.
Peak storm flows to nearby Strawberry Creek are slowed, water soaks into soil, and pollutants are trapped and degraded.
Lower photo: the mesh-covered drain takes high water to storm drains, preventing overflows.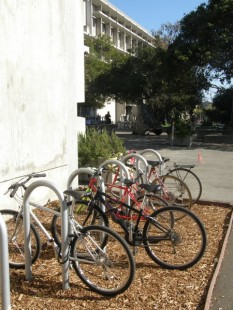 Wurster Hall
Bicycle Parking:
Next to Wurster Hall, the building housing architecture, landscape architecture, and urban design, asphalt was replaced with wood-chip mulch to create permeable parking for bicycles.
The chips grade into the area under one of the campus' giant oak trees.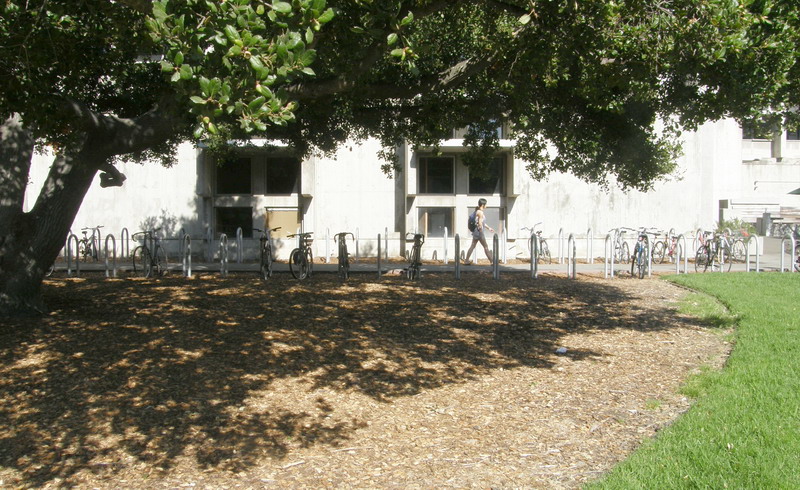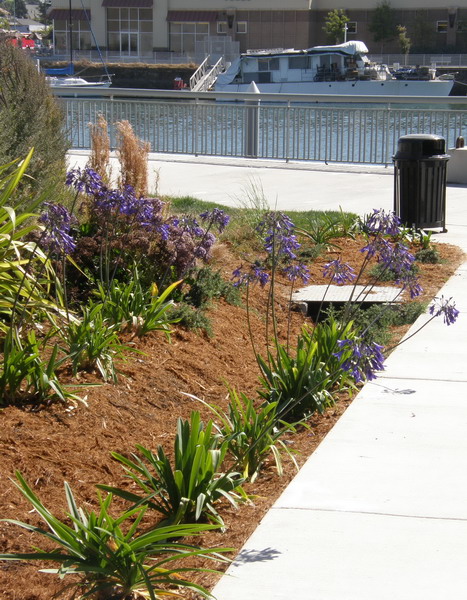 At crew headquarters, the T. Gary Rogers Boathouse on the Oakland Estuary, remodeled in 2005, a swale does its bit to filter and slow runoff.