Parking-lot runoff
J.C. Penney store, 4951 Slatten Ranch Rd., Antioch Map
Lowe's, 1935 Arnold Industrial Way, Concord Map
AC Transit Ardenwood Park & Ride parking lot, CA 84 and
Ardenwood Boulevard. Map
The J. C. Penney store in Antioch was designed to meet updated standards requiring that large developments retain and slow runoff significantly, mimicing the original runoff pattern. This was done with fairly deep, concrete-edged basins — an approach pioneered in Contra Costa County.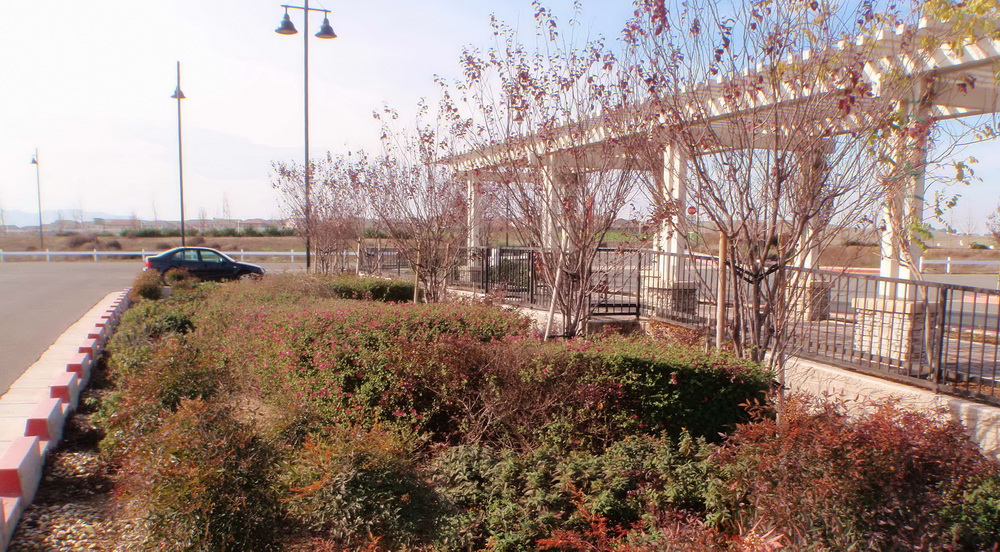 Above, parking-lot basin designed to avoid "hydromodification" — changing the runoff pattern.
Below, photos from August 2008 (left) and January 2009 (right). Roses rapidly filled the initially rather empty basins.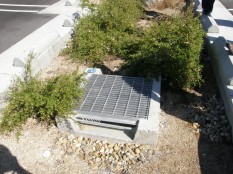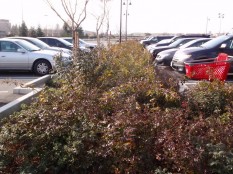 Although not all succeeded, most plantings in the runoff basins filled in rapidly. Below left, rock roses. Right, rosemary hides fine-leaved fescue.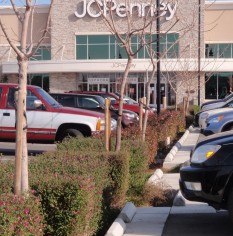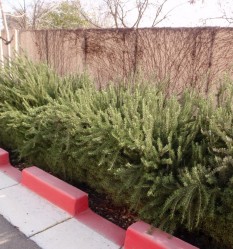 Below: Lowe's Home Improvement in Concord aims at fewer but wider areas to treat runoff from its large impermeable parking lot. Instead of narrow planted strips throughout the lot, this store has relatively wide "rain gardens" at the main entrance and at the edges of its large parking area.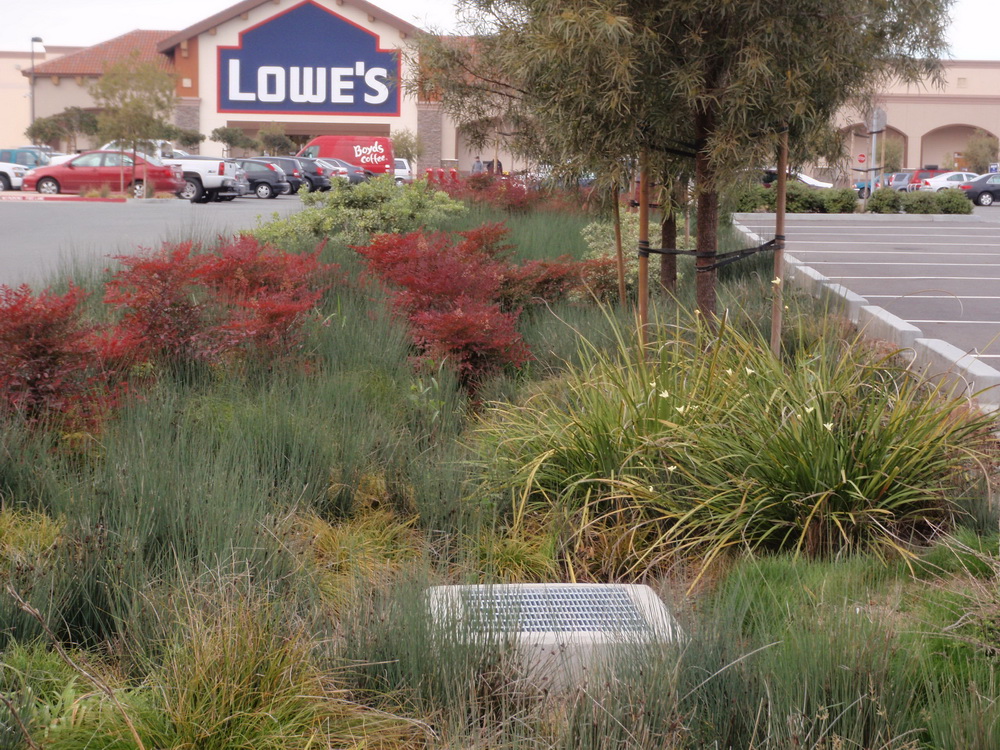 Above: The entrance rain garden emphasizes plantings that are colorful winter and summer.
Left and above: Plantings in large rain gardens edging the lot have a more natural look, with California natives including redwoods and rushes. Cobbles at notches in curbs prevent erosion.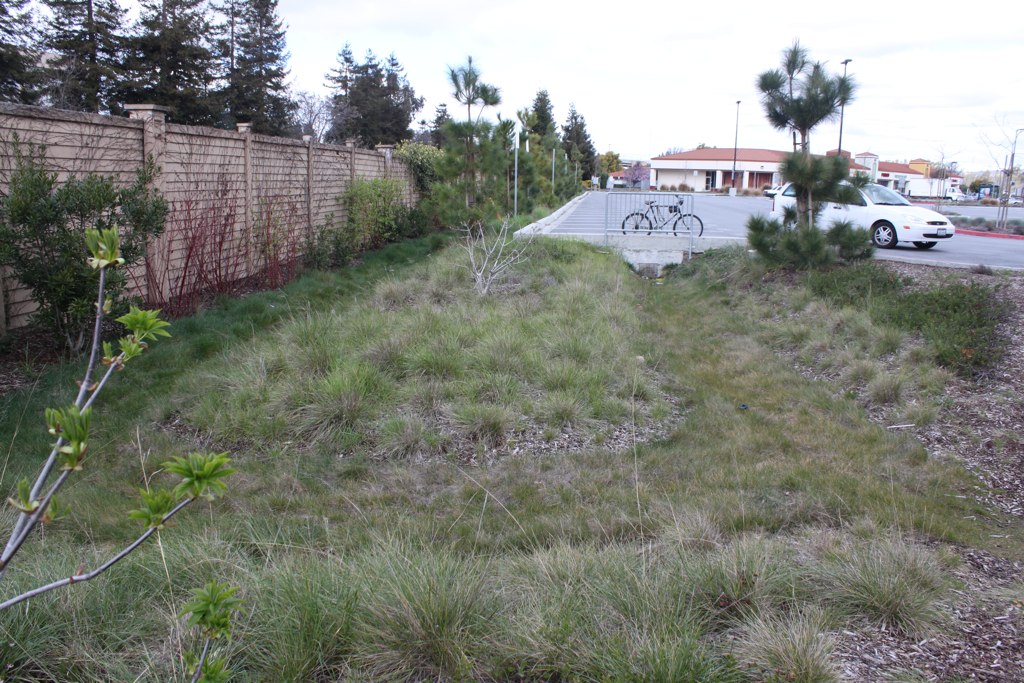 Swales and a large rain garden edge new portions of the AC Transit Ardenwood Park & Drive parking lot, opened in 2009.