Concord: North Point Business Park
Bates Ave. and Commercial Circle, Concord Map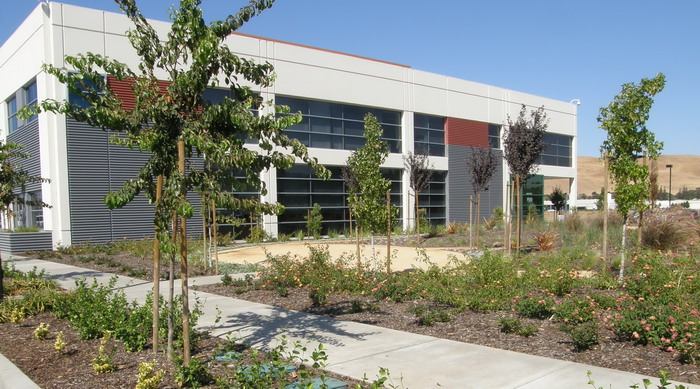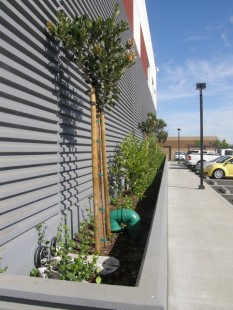 At North Point Business Park, John Muir Hospital Core Lab has extensive drought-tolerant landscaping. Note raised flow-through planter in photo above left.
Left, raised flow-through planter filters roof runoff through engineered soil mix before piping it to storm drains.
Concrete splash blocks prevent erosion. Green J-drain prevents overflow in large storms.
Below, many lessons are still being learned in the developing art of treating runoff with a marriage of landscaping and engineering.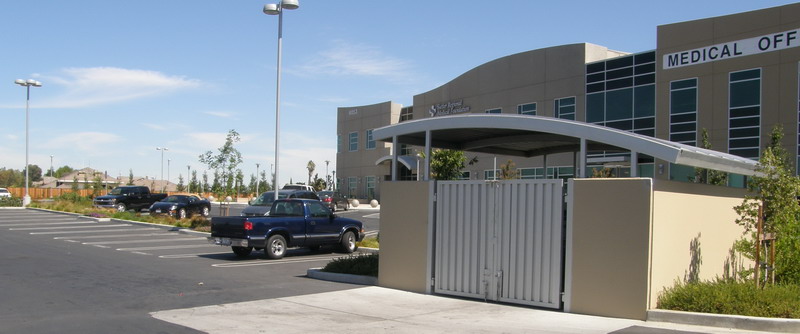 Above, lab building reduces pollution with a covered trash enclosure plumbed to the sanitary sewer, and with attractive swale.
Below: However, next to the trash enclosure, a drain just where water flows from the parking lot defeats the purpose. Runoff flows to the drain, so pollutants can't adhere or degrade in the swale.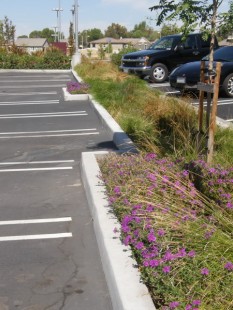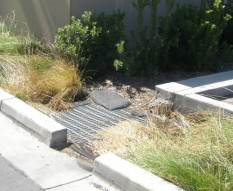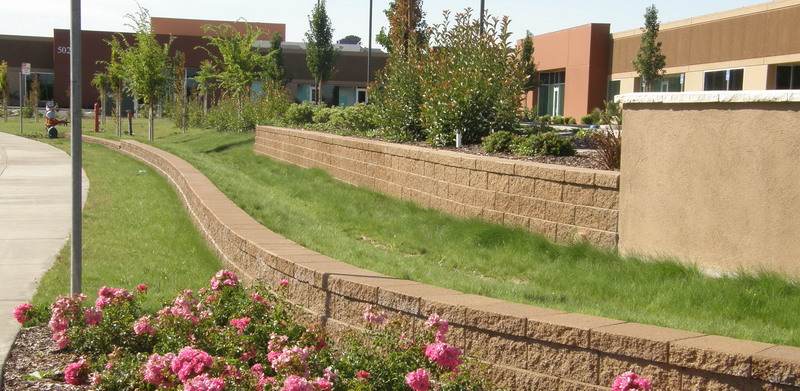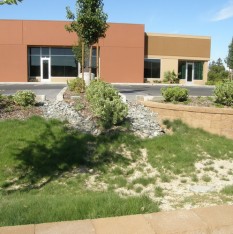 Above, low retaining wall is attractive, but it reduces the swale's area and thus its effectiveness.
The wall was built in response to erosion problems, left. These seem to be common in the sandy, quick-draining soil mix recommended by Contra Costa County for this first generation of swales and detention areas.