Three government buildings
Zone 7 Headquarters, 100 North Canyons Parkway, Livermore Map
Stege Sanitary District Headquarters, 7500 Schmidt Lane, El Cerrito Map
Alameda County Juvenile Justice Center, 2500 Fairmont, San Leandro Map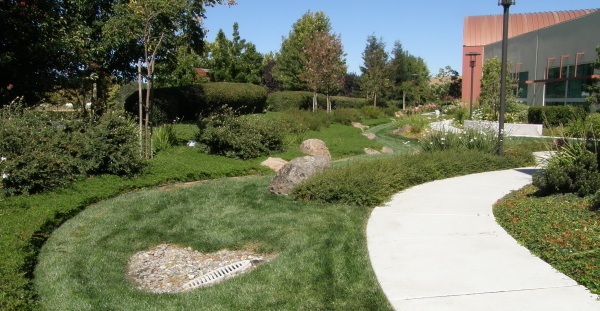 Above and below: Zone 7 manages water for much of eastern Alameda County, so it's no surprise that runoff from its headquarters building is filtered through this carefully landscaped mock river between its headquarters building and North Canyons Parkway.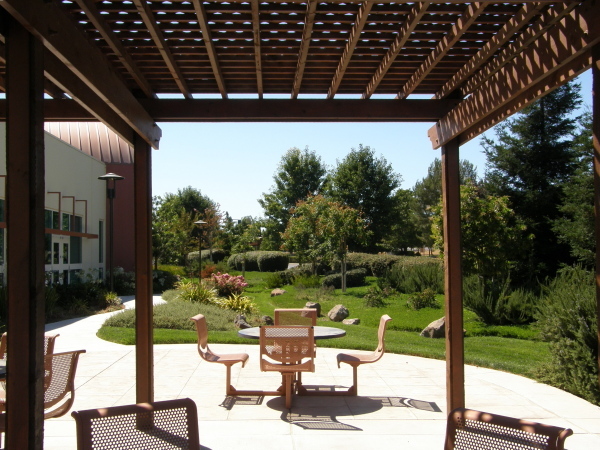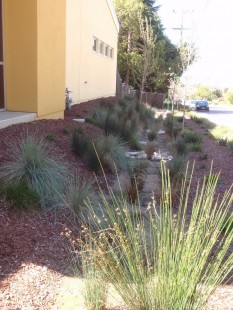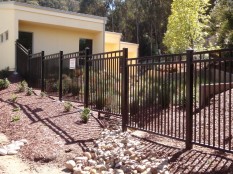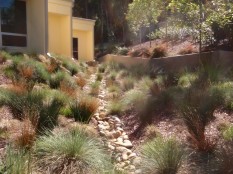 Above, swales edge the headquarters of Stege Sanitary District, set in a natural area.
Below, Alameda County's new Juvenile Justice Center looms on a steep, slide-prone hillside that limited possible treatments for stormwater. This wetland filters runoff from the large main parking lot.