Walnut Creek: North Creek Church
2303 Ygnacio Valley Rd., Walnut Creek Map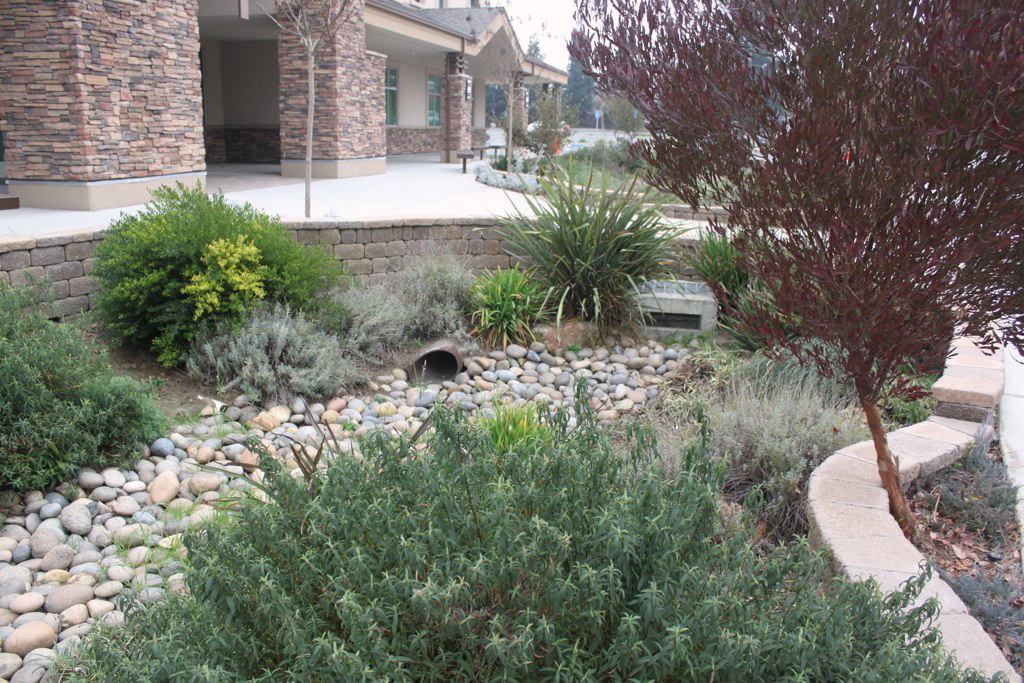 Linked shallow basins fronting North Creek Church in Walnut Creek were were designed to temporarily retain storm runoff. The goal is to both reduce pollution and also not increase storm flows to creeks.
The basins are designed to be dry most of the time, yet give rain some chance to soak into soil. Raised drains are supposed to allow temporary ponding but prevent flooding. The soil is sandy and quick draining. It covers a thick layer of gravel, in which is embedded a perforated pipe that shunts very high flows to storm drains.
In these basins, though, the system has been partly defeated by removing the sides from the raised concrete drain meant to keep the pond from overflowing. Because of the open sides, the pond will not fill and hold back peak storm flows as it should.
Below, photos taken 2.5 years apart show how landscaping has filled in.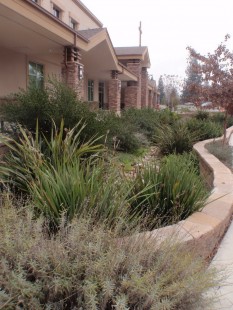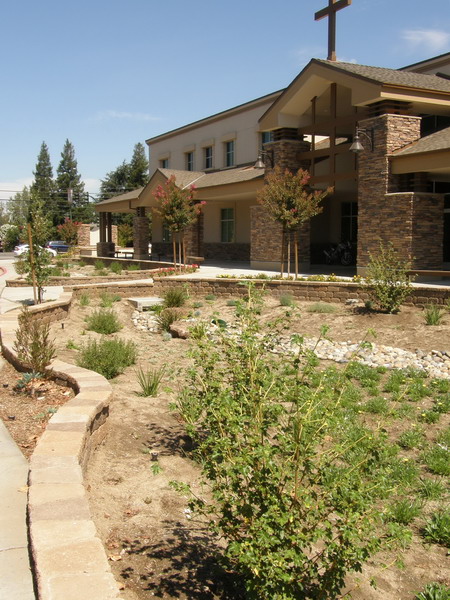 Below, swales with varied vegetation also help purify and reduce runoff from the large parking lot. In swale on right has a properly constructed raised drain: Grill on top would keep water from spilling into the parking lot, but there are no slots in the sides. Water could rise as designed. Click to enlarge images.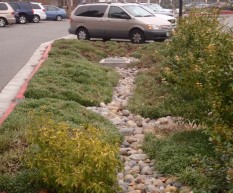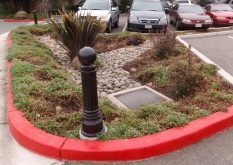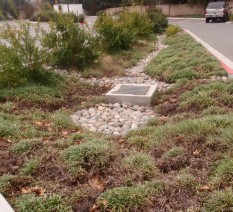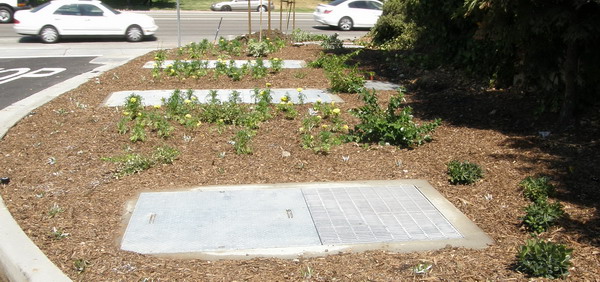 Above, the adjacent church school had limited space for retrofitting its parking lot. The metal plates, with access doors, cover sand filters that both filter and retain runoff. Below, another view of the basins, showing inlet from parking lot.