Emeryville, EmeryStation East
59th and Hollis, Emeryville, CA Map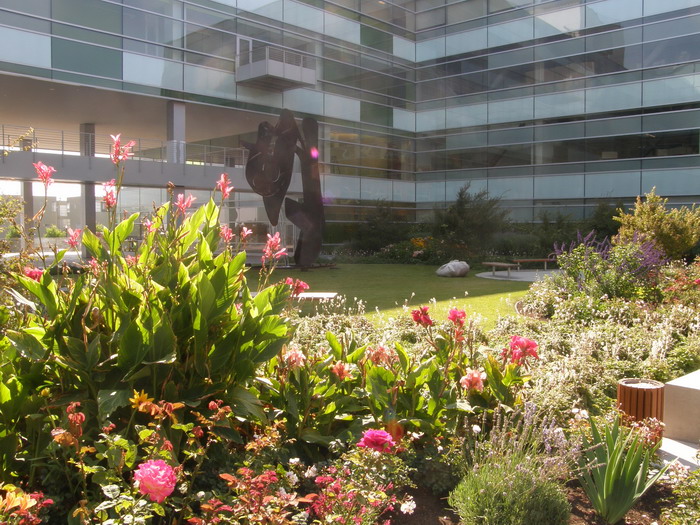 Colorful landscaping and fountains are hallmarks of this laboratory/commercial building.
The courtyard garden built over partly underground parking, also opens to the east, providing a view of the hills. Reached by steps, it is open to the public in the area of dense offices, labs, and condominiums.
The landscaping catches and filters runoff, reducing pollution and peak storm flows.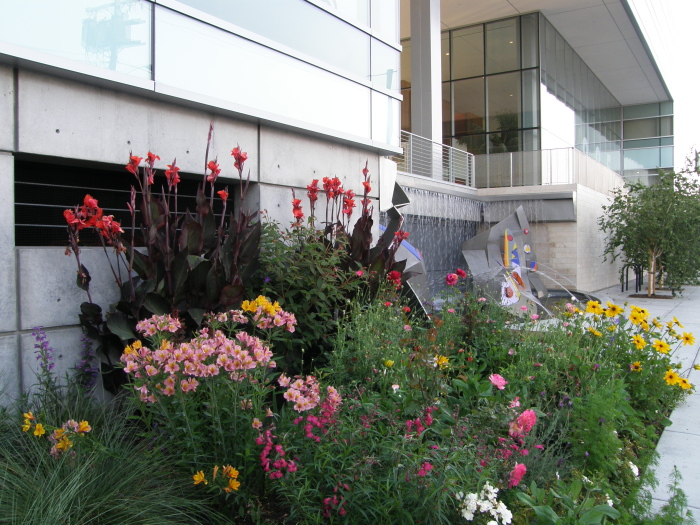 Below, Hollis Street entrance garden and fountain.
Bottom, thumbnails of Peladeau Street steps to green-roof courtyard (left); and roof leader draining to landscaping, further reducing flows and filtering runoff. Click on thumbnails for larger images.