Oakland: Kaiser Center's historic roof garden
21st and Webster, OaklandMap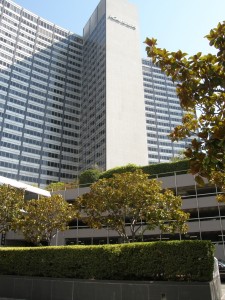 Though often thought of as visionary, green roofs have been around since the Hanging Gardens of Babylon and the Aztec Empire.
The 3-acre roof garden atop the 5-story garage at Oakland's Kaiser Center was the first roof garden built in the United States after World War II and, when it opened in 1960, the largest in the world.
Lightweight soil mix, boulders of lightweight pumice, and large trees places atop columns were some of the devices used to support the weight.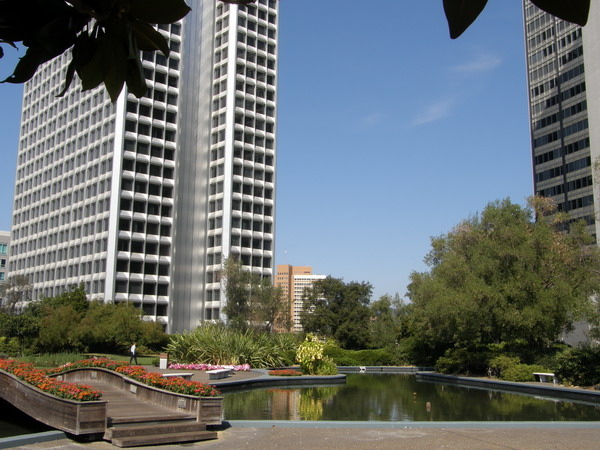 The office-cloistered can enjoy shady nooks — even wildlife finds a home, as geese graze the lawns.
The garden was built as a public park. Because of the garden, although 90% of the land at Kaiser Center is covered by buildings, 60% is green space.
Though thoughts of treating or reducing urban runoff were for the future, the soil and pond do capture rainfall and slow storm peaks.
The Kaiser Center roof garden is open to the public 8 AM – 5 PM, Monday through Friday.