Fremont, Tyson Tule Ponds
1999 Walnut Ave., Fremont, CA Map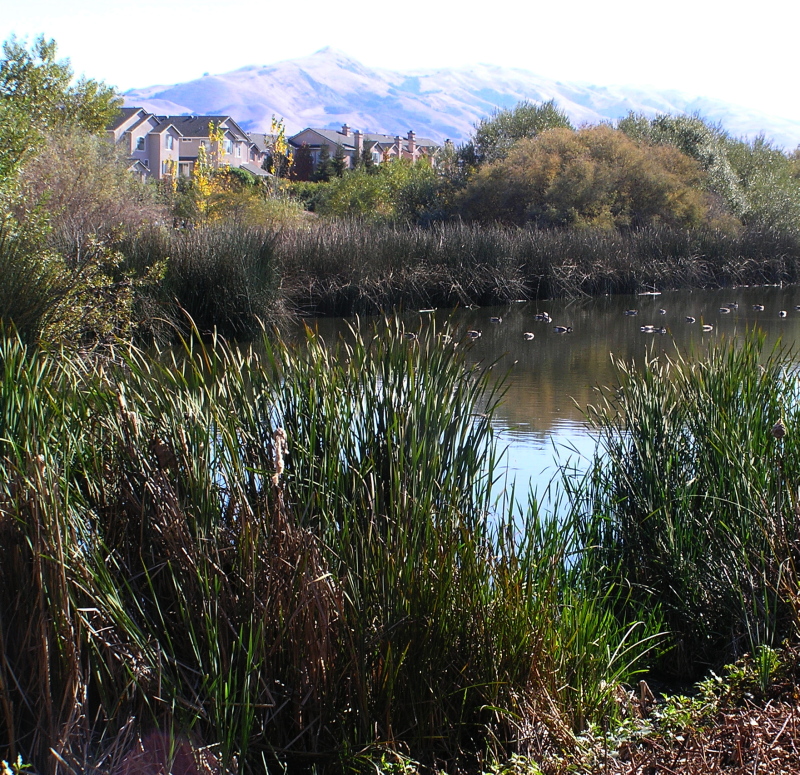 The Tyson Tule Ponds, adjoining Fremont's BART station, expand a natural earthquake-sag pond formed where plates of the Earth's crust are pulled apart. Alameda County created new adjacent ponds to trap trash and let pollutants settle out of urban runoff.
The pioneer project was not entirely successful (Report). However, youth groups now enjoy nature education and volunteer restoration at the wildlife-rich site next to Fremont BART, under the auspices of the Fremont Math and Science Nucleus.
Setting aside large areas to treat runoff from many separate properties can save money and benefit both wildlife and nature-hungry city folk.
But regulatory quandries arise: For example, what if maintenance needed for runoff-treatment can't be done without harming and endangered species that has moved in? Regional Water Quality Control Board policies governing wetlands constructed to treat urban runoff are here.
Click thumbnails for more photos.