Berkeley: Adult School, Codornices trail
1701 San Pablo Ave., Berkeley, CA Map
Bicycle/pedestrian trail, south side of Codornices Creek between Sixth and Eighth (north of Harrison Street). Map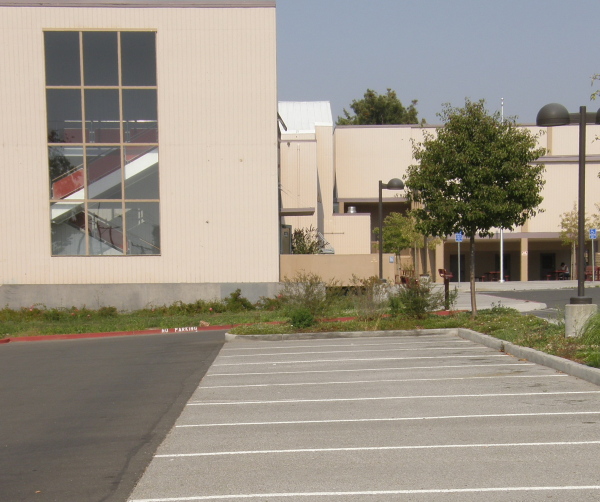 Permeable asphalt bike trail along Codornices Creek between Sixth and Eighth Streets. Map
Permeable concrete and asphalt omit fine particles from their "mix," creating tiny gaps that water can percolate through. These gaps can become clogged so that rain cannot soak through. Or gas and oil can reach the ground through the gaps. Thus these surfaces are often recommended for areas without heavy traffic. Here, spaces in an auxiliary lot are permeable.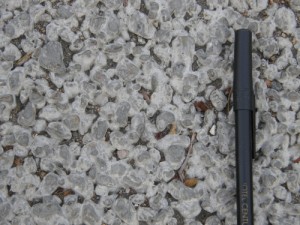 For a parking lot that uses permeable concrete in the most heavily used spaces, see Villa Vasconcellos.
Below, bicycle trail along newly restored Codornices Creek between Sixth and Eighth Streets is permeable asphalt. Rain gardens at Sixth Street end are shown elsewhere.