Home driveways and parking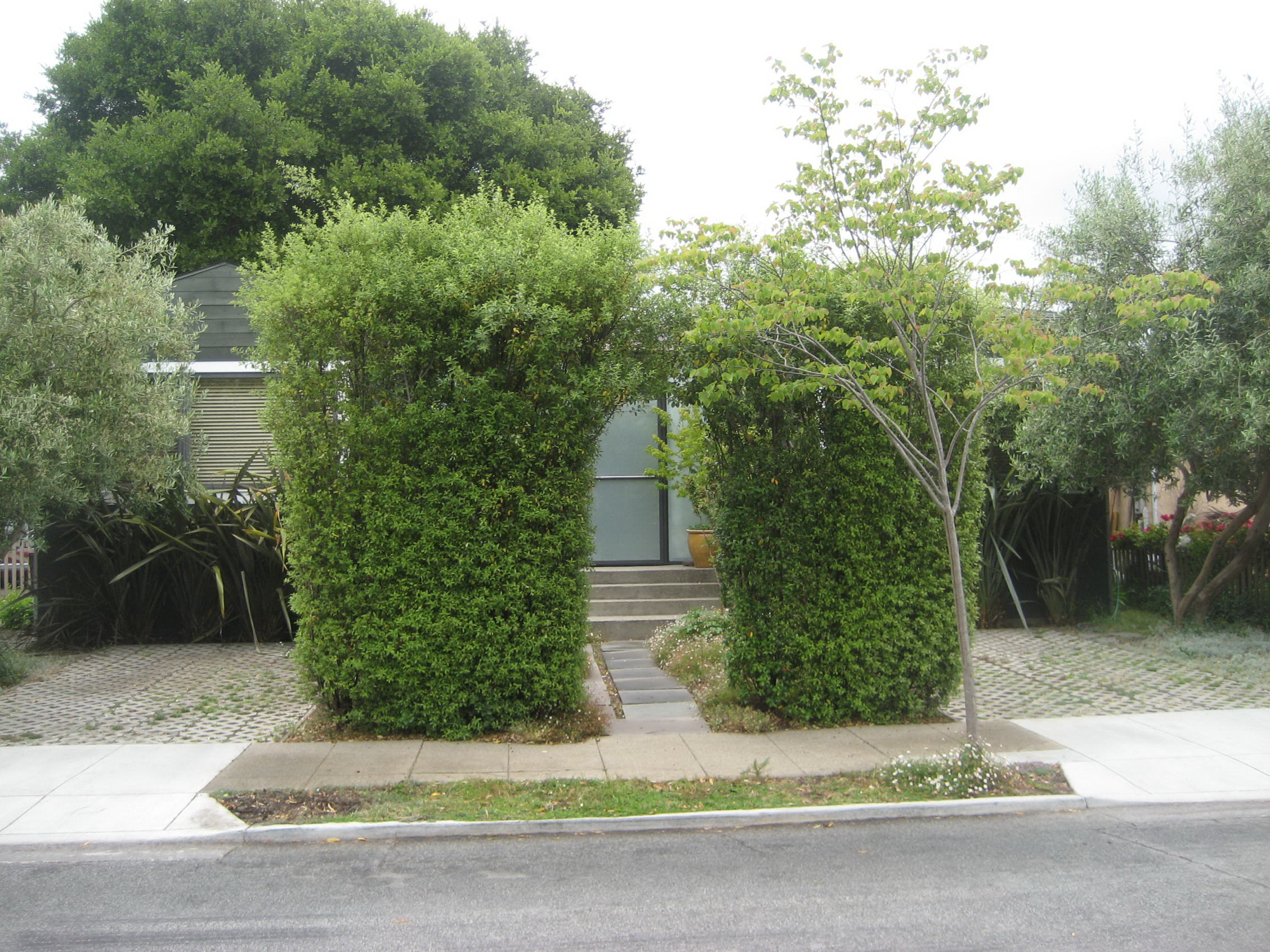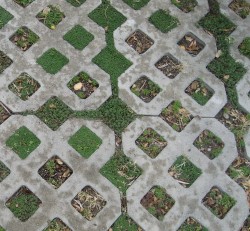 Driveways can let rain soak into soil, making homes creek- and Bay friendly.
Above and detail left, an updated small Berkeley home uses pavers that support weight while letting plants grow (Terri Fashing photos).
Below, gravel between paved strips in a Richmond driveway. Many older homes have such driveways.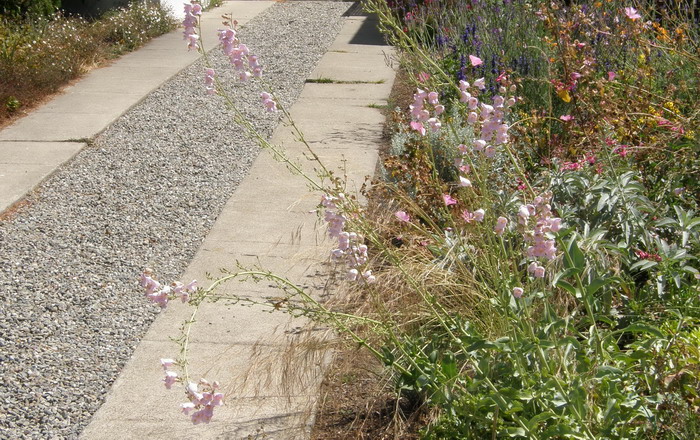 Below, Berkeley Victorian with gravel drive.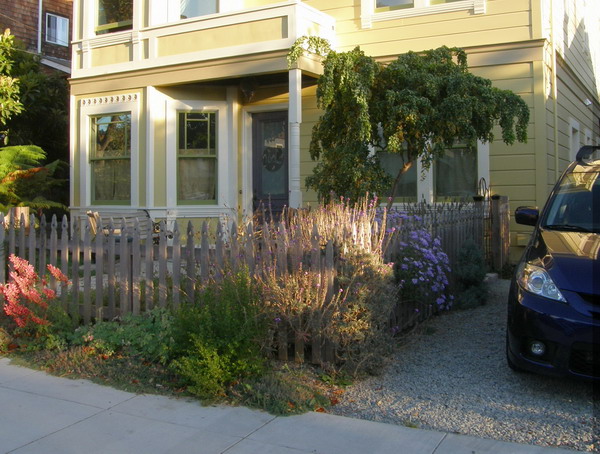 Below, an El Cerrito home integrates a two-strip driveway with a patio garden, using pavers that leave room for water to soak into soil.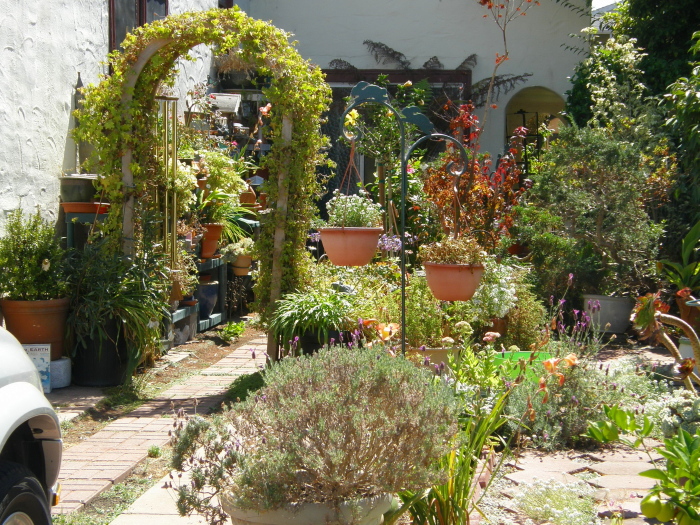 Another driveway with cast-in-place pierced cells that let grass grow. Other systems use interlocking blocks.