Pleasant Hill: Hidden Creek
Ava Lane at Rainbow Lane, Pleasant Hill Map
Contacts: City of Pleasant Hill, Lenox Homes http://www.lenoxhomes.net/index.htm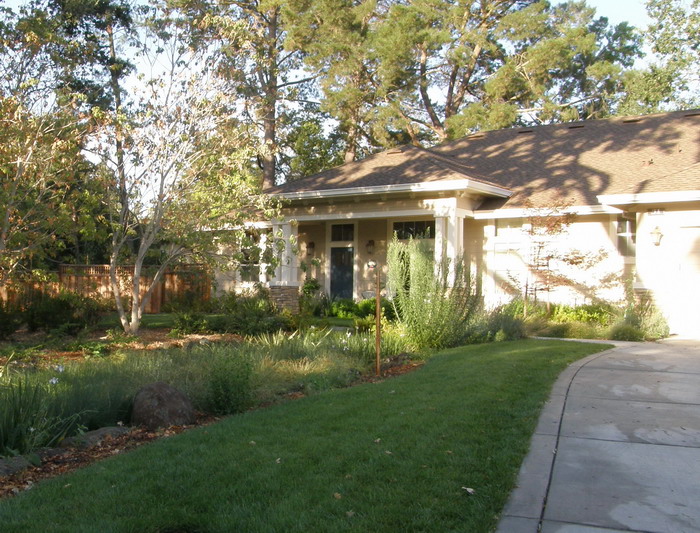 At the small Hidden Creek subdivision in Pleasant Hill, the usual suburban lawn has been partly replaced by landscaped biofilter "dry ponds" with underdrains. This lets the ponds filter runoff and let it soak into soil while also draining quickly and shunting high flows to storm drains.
Streets also are narrow, with parking in turnouts, reducing the impermeable area (not shown).
Left above and below, biofilter pond in common area next to Murderer's Creek. Right above and below, biofilter ponds in side yards and narrow strip beside parking. Click for larger images.